Chicken Tractor Made Easy
If you've ever taken a permaculture class or spent any amount of time reading about popular permaculture methods, there's no doubt you're familiar with the idea of the chicken tractor.
Chicken tractors are a classic example of the permaculture motto, "the problem is the solution."
In this case, the problem is that chickens require expensive feed and they create a large amount of stinky poop.  And the solution is to make your chicken coop mobile – cutting down on their feed bill by supplementing with fresh weeds and bugs, and distributing that stinky poop across a field in smaller amounts where it will act as a nitrogen-rich fertilizer.  It's a pretty great approach, especially for people who can't just let their chickens run free at pasture.
Read more: Growing Chicken Feed the Easy Way
Hard Work Made Easy
One drawback of the chicken tractor is that chicken coops are heavy, and moving coops around a field can be a barrier for people who can't do that physical labor for one reason or another.
There are hundreds of different designs for chicken tractors out there, and many of them incorporate some sort of wheels to make the job of moving the tractors easier.  Here's a solution that Marjory came across at the Mother Earth News Fair in Belton, TX.  This is a simple and appropriate solution that uses some basic physics to make the job of moving chicken tractors nice and easy… take a look:
The Egg Cart'n Wheel Lift Kit
This nifty setup is made by Quail Manufacturing in Partridge, Kansas. They also offer the actual chicken tractors – they have several different designs with catchy names like the "Yolkswagon" – they're made from aluminum, steel and plastic.
But they do sell the wheels and lift assembly separately for people who already have their own tractors, or prefer to build their own from wood. The kit isn't cheap (it sells for about $300), but if you're someone who needs a low-impact chicken tractor, this may be a great solution for you.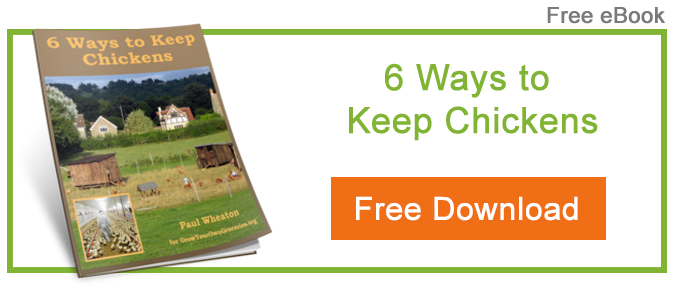 (Visited 1,830 times, 1 visits today)

Tags: