Homesteaders who grew up on a farm, or whose family lived in a rural area, are very likely to have many survival skills in their arsenal.
If that's you, things like milking a cow; butchering a pig; fixing a tractor; repairing a chicken coop; sewing, mending, and washing clothes by hand; and many others could have been part of your education growing up. Parents and grandparents were likely your teachers, as they wanted help with these chores and an extra pair of hands comes in handy.
If you did not have this opportunity because you lived in urban or suburban areas or your parents were busy working outside of the home, you can still get the skills you need to homestead.
Homesteaders, Start Here
The first place to start is the Internet. Search for any skill in which you have an interest, and there is likely a video online of someone doing that. Even if this is not "hands-on" learning, it will still give you an idea about what you may be getting yourself into.
Some videos are better than others, so you may have to watch a few to find one that features a good teacher.
This will usually take you to that person's website and other written resources that may be available on that skill.
Gaining Skills Through Hands-On Learning
While online tutorials can be a great way to learn the basics about a particular skill, there's no doubt that the very best way to learn a new skill is "hands on."
Connecting With Locals
When I started researching resources for our property, I found people in the area who were already doing some of the things I wanted to do: raising goats, raising ducks, and growing vegetables and fruit trees.
You can always ask someone questions about how to do what they are doing, so that's exactly what my husband and I did. One woman gave us free goat-milking experience. A local fruit tree grower gave us useful hints on how to successfully raise fruit trees and bushes in our area.
Taking a Class
A more intensive way to connect with people who already have the skills you want to learn is to take a class in a specific skill.
Recently, my husband and I attended a weekend at the John C. Campbell Folk School in North Carolina. He took a class in beginner wood turning and I took a beginner class in weaving on a loom.
We both had a great time and enjoyed working with the instructors in our respective classes.
Weaving New Skills
Our classes started on Friday evening, right after dinner, so that we could get as much done as possible over the weekend.
In my class, the instructor helped us to pick out the yarns we would use from an extensive collection they had in stock. Every color of the rainbow was represented in a few different fibers, and each person was allowed to choose a palette.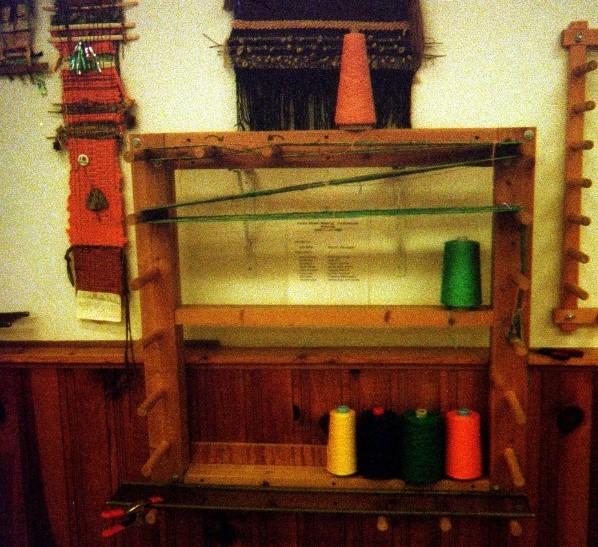 I was amazed at the number of technical terms that are used in loom weaving and asked the teacher for a glossary, which she provided to all of us. We learned how to measure the threads and get them set up on the loom so that by the second afternoon we could all start weaving.
Preparing the loom is the most time-consuming part of weaving, and proper preparation makes all the difference in the final product.
Learning to Turn
For my husband, the first night included basic instruction on the tools and a demonstration of safe wood-turning technique. The teacher made sure that students had proper tools at the work stations before they made some practice pieces on the lathe.
By the end of the weekend, my husband had made a honey dipper from apple wood, plus a pen and a pizza cutter handle with different colors of wood.
Sunday, after breakfast, everyone was given an opportunity to show off what they had learned. It was incredible to see all the end results.

The other classes for that weekend included beekeeping, making a kaleidoscope, basket weaving, iron forging, playing a native flute, three-dimensional paper folding, wood carving, felting, and journaling with watercolors. Amazingly, that is only a tiny sample of the various classes that they make available throughout the year.
Only the Beginning
When we returned home, my husband researched local classes with an eye toward improving his wood-turning skills. I also located a local weaving guild that I can join.
Taking the class was just a beginning. Lots of practice will still be needed to hone our skills, but now we know how to start and can add to our knowledge as we go.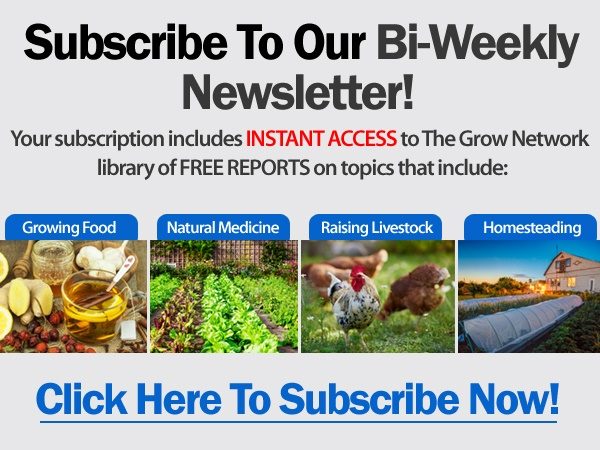 (Visited 1,127 times, 1 visits today)
Karen the Newbie Homesteader is a novice gardener, homesteader, and permaculturist. She and her husband recently purchased four acres in central Florida to create their homestead and grow their own food. She will be sharing their adventures: successes, failures, and everything in between – here at The Grow Network.

Tags: