What are your plans for retirement? Are you looking forward to watching more TV, playing golf, or traveling? And when you aren't doing those things, then what? This is why I'm looking forward to a "Working Retirement."
Learning from previous generations
In my 50's, I watched my mom succumb to Alzheimer's, and later, my dad to heart medications. They both lived a long time. In particular, my father lived to be 92 years old. For me, that was a strong indication that I would also be long-lived. If I could do something about it, I didn't necessarily want to end up in the same condition.
Why a working retirement?
At 60 years old, I still work full-time, which I enjoy. So why am I looking at homesteading as a "working retirement?" The last thing I want to do is spend all day watching television in an easy chair. This is what I watched my parents do, and it killed them. They both got to the point where they could barely do anything else.
On the other hand, regular activity has been proven to keep people young. A recent study by the National Institutes of Health found that even low levels of activity could increase life expectancy 4.5 years, regardless of body weight.[1] For an excellent example of this, look to Jack Lalanne, who was active from his teens until he died at the age of 96 years old.
A Permaculture Design Course opened my eyes
The other change that happened quite recently was taking a Permaculture Design Course (PDC). The information I received opened my eyes to the possibilities for using land, except I didn't have land at the time. Instead, I lived in a townhome, which had restrictions against doing anything that didn't stay on my back patio. Naturally, you can't raise goats, chickens, or enough food to feed two people on a 4 ft. x 8 ft. concrete slab.
Our Working Retirement
Finding the land
Shortly before I finished the PDC, my husband and I decided to buy land and figure out how to grow our own food. We found four acres for sale in an area where the land prices were within our budget and not too far away from our current location.
While creating an initial planting of perennial edibles, we researched energy efficient housing possibilities. Once the house is built, we will further implement our design for the land, which will include ducks, goats, donkeys, bees, a straw-bale garden, and a variety of fruit trees.
Limited Time
Until then, working on our property is limited to the weekends. It is hard work, but also an excellent way to get away from sitting in front of a computer all day. When we go to the land, we move wheelbarrows full of wood chips onto our driveway, water all of our plants from the water collection system, clear weeds on our access road, and enjoy being in the sunshine and fresh air.
Reduce current monthly expenses
We know our current jobs won't last forever, so we have been reducing our expenses and improving our quality of living at the same time.
Groceries
First, growing our own food reduces one of our biggest monthly expenses—buying groceries. Also, we know what went into growing the food. I believe this is the biggest benefit of raising and growing your own food.
Utilities
Second, we designed our new house to be energy efficient, using much less electricity than we currently use in our townhome. Eventually, we hope to provide our electricity with solar power. The solar power and the water well that we have on the property will significantly affect another big monthly expense—utilities. Also, we plan to use the sun for some of our cooking and drying clothes to make the most of this abundant Florida resource, sunshine.
Finally, we plan to use our current townhome and the new house as sources of income. I don't think it is a good idea to rely on the government, so the more self-sufficient we can make ourselves, the easier our "retirement" will be financially.
Sounds great, doesn't it?
What's the reality of this scenario?
Financially, there is the investment in the land and a new house. We don't have unlimited funds, so this is an important consideration. The biggest reason we chose the land was because the price was low, about 1/10 of what we would have paid for the same lot where we currently live.
The house
The house is an even bigger expense that had to be managed so we finish without using all of our reserves. If we were living in a house with land, we probably would have worked with that.
There is also some frustration in waiting for things to happen. Permits, plans, and designs all take time to create. We sometimes feel at the mercy of our general contractor, but we know the time will be worth it once the house is completed.
Friends & Community
Our property is about an hour away from where we currently live, go to church, and have most of our family and acquaintances. This was a sacrifice that may not be easy for others to make. In our case, we feel that it gives us an opportunity to meet new people and experience new things, so there is a trade-off. We also plan to invite friends and family to visit our new place, which will be a good experience for them, too.
Pests
The biggest drawback of our four acres in the country is the number of biting and stinging insects that live there. I have been researching what we can do about this and have found mosquito-repelling plants and smells, which won't harm beneficial insects. We also plan to increase the bat population, so we can comfortably co-exist.
The Work
It's true that there is a lot of work to be done. Thankfully, many people have done these things before us. There are a lot of videos and blogs covering the skills we have learned. We have reached out to like-minded people in the community, who have given us the benefit of their experience. The bottom line is that we are not alone.
In the meantime, we are putting a lot of sweat-equity into our property. It may not be the same amount as a younger person might put into it. However, when we look down a road we have just cleared of weeds or squash coming up where we buried our kitchen scraps, it's a great feeling!
A little TV isn't so bad
This is what we look forward to in our "working retirement"—better food and water, plenty of time outdoors, lots of exercise, accomplishments in new and varied areas, and making lots of new friends. And yes, when we watch some Netflix we won't feel like couch potatoes.
Are you preparing a homestead? Tell us your story in the comments below.
Resources:
[1] Wein, Harrison, Ph.D., "A Little Exercise Might Lengthen Life" Web Post, National Institutes of Health/NIH Research Matters, Published December 3, 2012, Accessed July 26, 2017, https://www.nih.gov/news-events/nih-research-matters/little-exercise-might-lengthen-life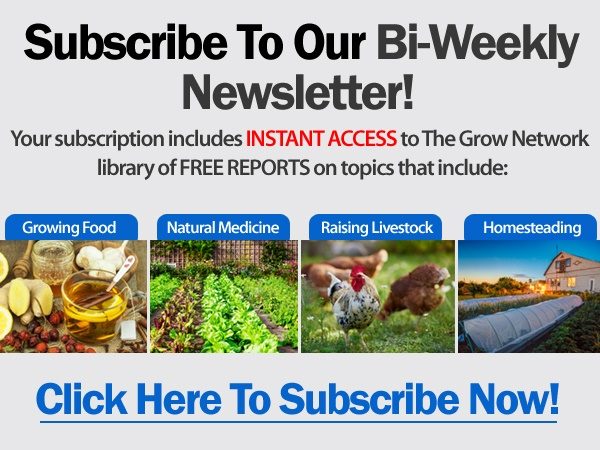 (Visited 965 times, 1 visits today)
Karen the Newbie Homesteader is a novice gardener, homesteader, and permaculturist. She and her husband recently purchased four acres in central Florida to create their homestead and grow their own food. She will be sharing their adventures: successes, failures, and everything in between – here at The Grow Network.

Tags: