So I've been working on researching plants high in saponins—which is a natural form of soap. And I was delighted to find that the roots of pokeweed (Phytolacca americana) are very high in saponins.
Pokeweed is also a fairly toxic plant. You can eat it if you harvest the leaves in the very early spring while the plant is young and before the stalks turn red. You have to boil it and discard the water at least twice (three times or more for those who worry a lot). So I probably should've been a bit more cautious.
By the way, the purple berries (also toxic to humans, but I've seen poultry enjoy them) make a really nice dye for cloth or buckskin.
Anyway, I harvested a big chunk of root and grated it up with a cheese grater. When I put that in water, I was delighted with how soapy the water got—it is soapier than yucca root. Let me point out that natural soaps like this never get quite as frothy as commercial stuff, but this was surprisingly soap like.
Between handling the pokeweed root and then washing my hair with it, I got a good dose of whatever else is in those roots. Oh dear, I got quite a headache and a bit dizzy! LOL. So let me be the first to tell you NOT to try this one at home!
Stick with baking soda and vinegar if that is what you are using. And my personal favorite to date is the egg/honey/lemon blend I wrote about in this post on homemade shampoo.
If you are wondering why I don't just make soap using lye and fat … well, here is a short video that explains why not.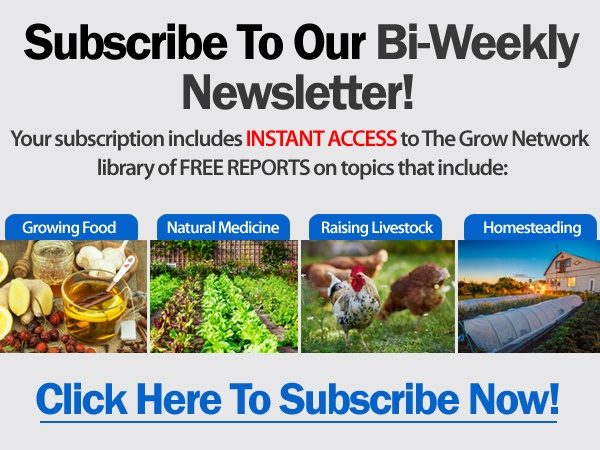 (This article was originally published October 29, 2013.)
(Visited 1,596 times, 2 visits today)
Marjory Wildcraft is the founder of The Grow Network, which is a community of people focused on modern self-sufficient living. She has been featured by National Geographic as an expert in off-grid living, she hosted the Mother Earth News Online Homesteading Summit, and she is listed in Who's Who in America for having inspired hundreds of thousands of backyard gardens. Marjory was the focus of an article that won Reuter's Food Sustainability Media Award, and she recently authored The Grow System: The Essential Guide to Modern Self-Sufficient Living—From Growing Food to Making Medicine. 

Tags: