Industrial Food and Commercial Medicine
Just yesterday I got the news that my friend's 32 year old daughter has a cancerous tumor in her eyelid.
Only 32 years old and she is now trying to figure her way through the oncologists and radiologists and a byzantine maze of medical specialists.  None of whom will take responsibility for anything.
I am sure you've heard some of the new reports showing that for the first time in over 200 years, life expectancy is going down.  Statistically, our children will not live as long as us.
It was just a statistic to me until yesterday.
Childhood Obesity
Right now, the numbers only show the kids living a few years less than the current adult population.  But this is only the tip of the iceberg.  It is expected to get worse and worse.
"We're in the quiet before the storm," Dr. Ludwig said in a recent New York Times article. "It's like what happens if suddenly a massive number of young children started chain smoking. At first you wouldn't see much public health impact." He added, "But years later it would translate into emphysema, heart disease and cancer."
Dr. Ludwig is an author of a report published in The New England Journal of Medicine that focuses on the effects of childhood obesity.
"There is an unprecedented increase in prevalence of obesity at younger and younger ages without much obvious public health impact," Dr. Ludwig said. "But when they start developing heart attack, stroke, kidney failures, amputations, blindness, and ultimately death at younger ages, then that could be a huge effect on life expectancy."
Read more: Holistic Weight Loss for Gardeners
Eating Only from the Grocery Store
My friend's daughter exercises regularly and believes she is eating a healthy diet.  But most of her diet comes from the commercial supply.  She isn't obese, but yes, a little heavy.  Actually it really looks great on her – curvaceous, you know?  I know she tries to avoid processed foods, but from her shape you can see she eats it.  The weight aside, malnutrition is the elephant in the room for Americans.  The commercial food is grown in depleted soils, and you can't magically get minerals out when none are there.
Personally, I don't think you can get enough nutrition if you only eat foods from a regular supermarket.
And no, I also don't believe that popping a One-A-Day will rectify poor nutrition.  Some supplementation is a good thing, but be very careful of the source.
Fanatic About Food
One of the most difficult things to face up to is that you really have to be a fanatic to be healthy these days.  Sometimes I hesitate to say anything when I see someone who is sick, because really, lifestyle changes are a deeply personal decision.  And you never know how someone will react when you bring up points that are from a vastly different viewpoint than the mainstream noise.
The medical system is so overbearing with its authority and control of the legal system, what place is there for a tiny voice of common sense?  And from a woman with no credentials, who typically is barefoot and has dirt under her nails?
I could send her information from the bevy of other experts who offer natural alternatives.  And I probably will.  But she is in shock right now, and up to her ears in her own research on what the current medical system offers.  Since the situation is acute and she is so overwhelmed, I think it is best for her to find her way in the current medical system until this crisis period has passed.
True Health is Holistic
Here is a basic truth that I know: the cause of disease on the physical level is toxicity and malnutrition.
I say "physical level," because there are certainly emotional, mental, and spiritual causes of disease too.
But the physical level absolutely has to be addressed.
We know that if you don't get enough vitamin C, you get scurvy.  We know that without enough iron, you get anemia.  We know that if you don't get enough niacin, you get pellagra.  Every nutrient deficiency has correlated diseases.
Do I need to go into the thousands of studies correlating toxins with disease?
One of the simplest ways to help your body remove toxins is movement.  So yes, physical activity is vital.
See – the idea is really simple, and you already knew it too.
Toxins in the Grocery Store and Elsewhere
There is both very poor nutrition, and high toxicity, from eating the commercial food supply.  But our world is filled with toxins.  From some very surprising places too.  Have you ever seen the video The Story of Stuff?  I'll post it up for you to watch, in case you haven't seen it (Watch The Story of Stuff here).  The video is mostly about how much trash we are creating, but it also touches on the sheer toxicity of everything – even your bed and pillows.  And you probably spend about 8 intimate hours with those every single night, yes?  The flame retardants on most bedding are full of known carcinogens.
That is what I meant about you have to be a fanatic.  Even your bed may be straining your immune system.
You might even have to be fanatical enough to start growing your own food to be healthy.  Imagine that.
From Garden to Grocery Store
Until recently, growing or gathering our own food is what everyone did.  It used to be normal.
Today, we live in some crazy times.
What amazes me the most is the denial.  My friend's father says, "Oh, all this stuff is genetic."  Hmmm, the explosion in obesity, cancer, diabetes, heart disease… is genetic?  Really?  Like, in just the last generation all of our genes have gone bad?
See how quickly our food supply has changed: (Infographic) What Happened to Our Food – A Timeline
Cancer Hitting Too Close to Home
Here is another example of denial.  This one a lot closer to home, and much more painful.
My husband and I were tossing around possibilities as to why our friend's daughter had this tumor.  I said, "You know, she had a bad staph infection a while ago which is a sign of a compromised immune system.  And, although she tries, she really doesn't eat a truly nutritious diet.  She still eats a good amount of processed food."
My husband turned to me and asked, "Has it been proven that modern foods are harmful?"
I couldn't believe it!
What did he just say?
18 years of the discipline of marriage kept my words to an almost civil tone.
I spun around, "Excuse me?????"
He sheepishly realized that he had just trounced on the whole reason for all of the work I do.
And there before me, with clarity I had not seen before, lay a wound that has run through our marriage since its inception.
Now don't get me wrong, we have a very good marriage.  But no union is perfect, and there are always some threads of disagreement and underlying tension.
Through Good Times and Bad
In fact, I am only writing this article right now because of my husband's support.  I promise you, encouraging people to grow their own food for a living is not a huge money-making proposition.
And, I am sure that being married to me is not the easiest thing.  As my mother-in-law says, "Marjory, you definitely move to the beat of a different drum."
So yes, he supported my insistence on organic food.  And then when then when that wasn't good enough, he supported the growing of our own food.
He built the rainwater system, the greenhouse, and a variety of other important infrastructure for our homestead.  He funded the initial costs of making the Grow Your Own Groceries video.  He supports the time I spend making fermented foods, making bone broths, sprouting…  He's pretty great.
Choosing to Invest in Yourself
My husband knows my time is valuable – I'm a highly trained woman with engineering and business degrees, and my time could be used making income for the family.  He has been very tolerant as our residence has slowly turned into a homesteading research center.
Many of the things I've done puzzle him, and he scratches his head.  But in the end, he doesn't ask a lot, and he is glad that I wear shoes into town.  I try not to stay gone too long when I go adventuring, and I don't force him to eat all of the bizarre experimental foods I explore.
What a Woman Wants
I cannot tell you how much I appreciate my husband.  He demonstrates to a very high degree a basic principle that all men should know.
All a woman wants is autonomy.
Knowing Your Limits
Now, our happy union does have its limits – believe me, I've tested them.
My husband's support has come in the spirit of a man who loves his rather eccentric wife, without necessarily understanding the things I do or why they are so important to me.  And there is the underlying tension.
So there we stood in the kitchen.  Years flashed through my mind – years I had worked to ensure our family had the best nutrition, delivered as tastefully as I could possibly prepare it.  Years of work in the garden, the orchard, the kitchen, endless irrigation jobs, the livestock…  All the research I have done to find ways to grow food and to construct a healthy diet.  How I would never eat or condone the rare stop at a fast food place.  How I worked continually to reduce any possible kind of processed food from our diets.  My insistence that our family sit down together to watch films such as Fast Food Nation, Sicko, King Corn, and Food Inc.
There it all was, and he says, "Has it been proven that modern foods are harmful?"
So yes, it took every ounce of restraint I had, some of which I didn't even know I had, to turn to him and only say, "Excuse me?"
Yes, It Has Been Proven
75% of the food sold in US grocery stores is banned in more than 35 other countries.  There has been serious research done in Europe, and because of that the average American meal is illegal in most of Europe.  Here in the US there is that revolving door policy where high level executives from Monsanto and the USDA trade positions, so US policy is not based on serious independent research.  These people control the food supply in this country.
They really do.
Opting Out at the Grocery Store
Our friends did the best they knew how in raising their daughter and providing the best for her.  It is not really their fault.
Both of us have seen with our own eyes how in one generation everyone is getting sick – there may be other factors, but a huge part of it is the food supply.  You have to be a fanatic to be healthy and how could they have known that?
Most people don't want to look at this simple truth.  This lifestyle change involves work, real work.  Cutting back foods from grocery stores and restaurants requires new habits.  Turning away from the seduction of processed foods is a real challenge.  Quality food is not necessarily more expensive, but it certainly isn't convenient.  Just reading labels isn't enough.  On labels, "Natural" and even "Organic" don't mean the same things anymore.  You have to go beyond reading labels, to the point that if it has a label, you probably don't want to ingest it.  You have to go to farmers markets, specialty stores, buying clubs can coops, or grow it yourself.
Read more: 4 Uncommon-Sense Guidelines for Food Safety and Nutrition
Taking Responsibility for Your Own Health
You have to start learning about health, doing your own research, and making decisions for yourself. Not all of the medical system or products out there are bad – but it takes time to sort through things and decide for yourself.  And we all make mistakes.
When you try something that isn't medically sanctioned, everyone will say, "Oh, that was dumb – why did you do that?"  Even when the medical system itself is the third leading cause of death in this country (and because of a lack of reporting, there is good reason to believe that the medical system is possibly the largest cause of death in the US).
But they are the authority which so many believe in.  And it is much, much, much easier to go with the flow, trust the "experts," pay for the insurance, and get the operation or take the pills.  They will fix you up.
Americans spent $8,233 per year per person on healthcare in 2010 according to an article at PBS.org.
That is more than any other country on earth.
And what have we got?
Better cancer research.
My family was looking for a fun run 5k to do together one of these beautiful weekends.  I am totally up for that.  Love it.
But I absolutely refuse to do one of the "run for the cure" runs.
Until America faces up to the simple truth that a large majority of the disease we are dealing with comes from our diets and our lifestyles, yeah, we will continue to have a slowly growing epidemic on our hands.
And it is our kids who are paying the price.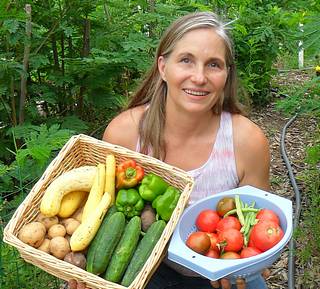 PS: If you've ever wondered why I founded the Grow Network, well I suppose this post sums it up.  And my hope is that others who are up for the road less traveled, the ones who are willing to take this journey that is not easy, the people who are willing to be true to their bodies and the earth from which they come – that is who this site is for.
I am struggling to make this happen.  But I know there are others.  The Grow Network Lab, which is still in its rough beginning stages, is intended to be a place where we can privately gather to support others, and to be supported on the journey.  I know the membership site is still rough, but if 66 cents a day (or $20 a month) is not a big expense for you, please consider supporting this work to find the fastest, easiest, and most fun ways to grow your own food in your own backyard.  I am always working to get more great content in the Lab and even if you aren't into growing your own food right now, please consider supporting us so that it will be there when you get ready.  Click here to contribute: Join the Grow Network Lab
PPS: I finally joined up on Facebook.  We set up a group for Lab members, and I'm in there pretty often, answering questions and posting up interesting things I find from day to day.  If you could help spread this message around on your social networks, I would really appreciate it!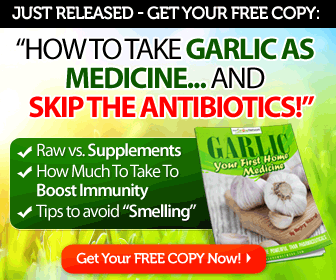 (Visited 174 times, 1 visits today)
Marjory Wildcraft is an Expedition Leader and Bioneer Blogger with The [Grow] Network, which is an online community that recognizes the wisdom of "homegrown food on every table." Marjory has been featured as an expert on sustainable living by National Geographic, she is a speaker at Mother Earth News fairs, and is a returning guest on Coast to Coast AM. She is an author of several books, but is best known for her "Grow Your Own Groceries" video series, which is used by more than 300,000 homesteaders, survivalists, universities, and missionary organizations around the world.

Tags: