Even if you don't live in the tropics, you can still grow a lot of plants farther north than you might think.
In this video, I dive into zone-pushing bananas and other tropical edibles:
It's truly amazing what can be done with a little ingenuity.
The experiments I did for years before releasing Push the Zone really opened my eyes to the zone-pushing possibilities. I grew things that other people said were "impossible" to grow in my climate.
A master gardener walked past a group of papayas behind my house once. They were loaded with fruit. She said to me—and I quote:  "Ah, papayas. Too bad you can't grow them here!"
And she meant it. The fruit were ripening on the trees and they were very much alive. Yet the official story is "nope—you can't grow those!"
I laughed over that and I'm still laughing over it.
My book Push the Zone: The Good Guide to Growing Tropical Plants Beyond the Tropics is for those of us who don't like the rules. The kind of folks who want to grow citrus in Tennessee and coffee in Massachusetts. If that's up your alley, you'll enjoy this book.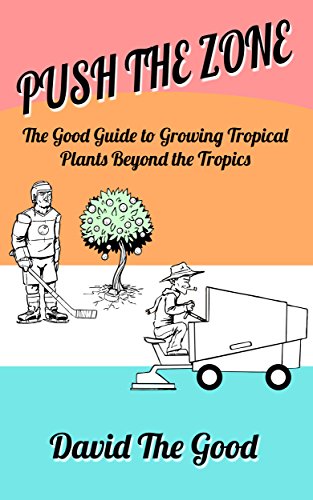 Hey, if someone can grow bananas in Tacoma, it's obvious the zone maps aren't the end-all!
___________________________
The Grow Network is a participant in the Amazon Services LLC Associates Program, an affiliate program designed to provide a means for our team to earn fees for recommending our favorite products! We may earn a small commission, at no additional cost to you, should you purchase an item after clicking one of our links. Thanks for supporting TGN!
(Visited 6,612 times, 1 visits today)
Tags: