Are You Feeling Chilly?
I was always pretty sensitive to the cold.  I am a native of Florida, and for most of my life I would grab for a sweater if the temperatures got down into the 70s.  Back then, I didn't take any sort of multi-vitamin.  But now I am comfortable going barefoot, even when it's almost freezing.
What has made the difference?  I believe it is mainly due to good nutrition.  Before you go reaching for a bottle of vitamins, check out some of the other articles on this site regarding the dangers of synthesized nutrients.
Currently, most of my nutrition comes from years of eating from my garden and my small livestock.  Since some of you might not have your gardens in full swing yet, and buying from the farmers market may not be in your budget, what can you do?
Read more: Prepare Your Body for Winter
An Inexpensive Option for a Fresh Multi-Vitamin
Have you ever heard of wheatgrass juice?  You can grow varieties of wheat that are selected specifically for juicing the young grass.  It makes a very powerful liquid called wheatgrass juice.
If grown in a rich organic soil, young wheat absorbs 92 of the known 102 minerals from the soil.  Drinking the juice is like taking a super-vitamin that is easily absorbed by the human body.
And best of all, it only costs pennies a day.  You can find several resources on the web, or leave a comment below and we'll give you some recommendations.  A good starting kit including a juicer only costs about $135.  Oh, and for you apartment dwellers, wheatgrass is a great option for growing indoors in a small space.
Getting the Most Out of Your Wheatgrass
Azomite Trace Mineral powder is an inexpensive natural rock amendment made from volcanic deposits in central Utah.  Azomite has 67 major and trace elements, and its name means "A to Z of Minerals Including Trace Elements."  That is pretty much every element that's beneficial to plants and animals, and other elements (micro-nutrients) that scientists believe are essential.
I like to grow my wheatgrass in a mixture of my homemade compost and some Azomite.  As the wheatgrass grows, it absorbs and transforms the minerals into a more digestible form for the human body.  It's more beneficial to eat wheatgrass grown in the powder, rather than simply taking the powder – although sometimes I simply take the powder straight.
The Best Multi-Vitamin That's Not in a Bottle
An ounce of wheatgrass juice a day is about all you need.  I can't say I am particularly fond of the taste.  And note that I don't take wheatgrass juice continuously all year long, as it really is a strong medicine.  But wow, you just can't beat the cost effectiveness of this high quality source of nutrition.
Someday I'm going to do one of those polar bear swims and jump into the ice cold water.  My friends back in Florida won't even believe it!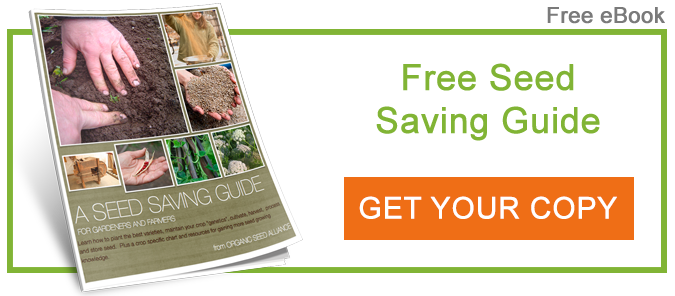 (Visited 395 times, 1 visits today)
Marjory Wildcraft is an Expedition Leader and Bioneer Blogger with The [Grow] Network, which is an online community that recognizes the wisdom of "homegrown food on every table." Marjory has been featured as an expert on sustainable living by National Geographic, she is a speaker at Mother Earth News fairs, and is a returning guest on Coast to Coast AM. She is an author of several books, but is best known for her "Grow Your Own Groceries" video series, which is used by more than 300,000 homesteaders, survivalists, universities, and missionary organizations around the world.

Tags: