Are you are a crazy seed saver?
You know the type: you have avocado pits sprouting on the counter, watermelon seeds drying on paper towels, lemon seedlings sprouting on the bathroom windowsill…
Life is full of temptations for seed savers. Every fruit has a pit… Every nature hike has a must-have wildflower… Every trip to a botanical garden, you're keeping your hands stuffed in your pockets so they don't "accidentally" pinch a cutting.
But then, fall arrives… and you completely lose it.
Farm stands are loaded with amazing produce containing seeds!  Yes seeeeeeeds, precious seeds! The grocery store is stocking winter squash varieties you've never seen before. That nice Mennonite family down the road has some crazy birdhouse gourds in a shape you haven't seen before.  There is amazing Indian corn for sale on the roadside.  And you're all over it.
My personal favorite finds are the pumpkin and winter squash, and this is most definitely the season.
The other day I screeched to a halt in our car after passing a roadside stand sporting the craziest pumpkin I'd ever seen for sale. After realizing we weren't all going to die in a fiery crash, my wife grinned at me and said, "pumpkin?" I nodded and ran before someone else could snag it.
She's used to this seed-saving madness. I've been doing it for so long that if I ever stopped, she'd know I was taken over by an alien space pod.
But I digress.
Since Halloween is almost here and a lot of us will be cutting open pumpkins, let's cover how to save pumpkin seeds. If you'd like to grow next year's jack-o'-lanterns yourself or if you're the type that can't help but bring home beautiful new varieties from the local farmer's market, today's post is for you.
I've been growing pumpkin and winter squash for a long time and I've always loved how easy it is to save pumpkin seeds. They are a great size for planting and also germinate readily. Much more fun than dealing with mustard, lettuce, or carrot seeds.
Recently I posted a new video on how I save pumpkin seeds — and how I make seed packets to hold them until it's time to plant them in the spring.
Here's the video:
Now let's break it down into a nice visual guide with pictures and everything.
How To Save Pumpkin Seeds, Step by Step
Are you ready to pack away seeds like a kleptomaniac squirrel so you never have to buy another pumpkin from the store again? I will help.
Step 1: Gut the Pumpkin and Save the Slop!
The inner cavity of pumpkin and winter squash is filled with a stringy mess of pumpkin bits and seeds. This isn't the "good eating" part of the pumpkin, so it's not worth trying to save any of the stringy mass, except for the seeds. In order to do that, move on to step two!
Step 2: Clean the Pumpkin Seeds
I dump pumpkin guts and seeds into a colander and swish them around under running water to clean them off, smashing the goop through the holes and separating the strings. If you'd like to save pumpkin seeds for eating rather than planting, you can just go directly to roasting them at this point.
For seed-saving purposes, I've sometimes let pumpkin guts sit on the counter for a few days and rot around the seeds. This smells bad but really loosens up the seeds when you wash them out. I think it may also increase the germination rate but I haven't tried a side-by-side trial.
Step 3: Dry The Seeds
Seed-covered paper towels on counters, windowsills, shelves, tabletops, dressers and even the bathroom counter are common in our house during the fall as we save pumpkin seeds alongside the other heirlooms we want to plant in our spring gardens.
Spread your pumpkin seeds out someplace where they won't get wet again. Also make sure they aren't too wet when you spread them out (sometimes I pat them down with one paper towel, then spread them onto a second) and have good air circulation as you most definitely do not want them germinating on your counter. They should dry quickly. This will also keep them from molding as easily in storage and potentially losing their ability to germinate.
Step 4: Make Seed Packets and Pack 'em Up!
There are better ways to make seed packets, but I just rip a sheet of paper in half, fold that, then fold up the edges a few times and tape them. You can see how in the video – it's very simple.
Because I'm cheap and hate throwing things away too fast, I use scrap paper from the children's homeschool assignments or pieces the toddler has doodled upon.
My friend Steven Edholm has better looking seed packets, but they're a bit small for the amount of pumpkin seeds I store.
I also illustrate my homemade seed packets, which is NOT OPTIONAL. You have to draw on them. You just have to. It's the rule.
Along with a drawing of the mother pumpkin, I also note the variety, the harvest year and notes on type. This is important as I work on my pumpkin breeding projects, but for your pumpkin seed saving, you likely just need to note the type or draw a nice picture of the headless horseman.
If you live in a humid climate or need to store seeds for a longer period, you can dry pumpkin seeds a little further in a dehydrator and then pack them in tightly shut Mason jars stowed in the fridge.
That's it, the whole scoop on how to save pumpkin seeds. Happy gardening and enjoy the rest of October.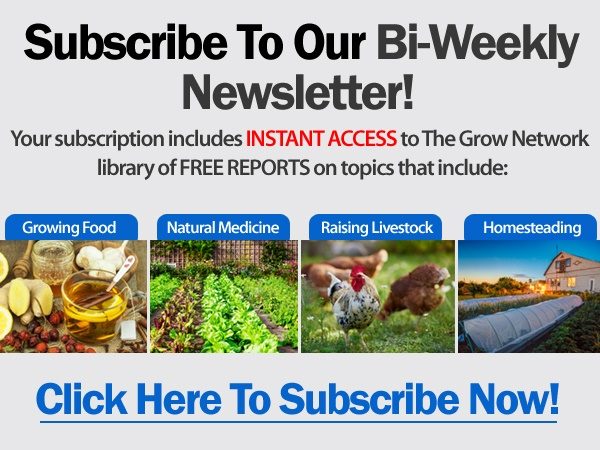 (This is an updated version of a post that was originally published October 25, 2016.)
(Visited 1,045 times, 1 visits today)
Tags: