Let's go to the fair!
Remember the excitement of going to the State Fair? This is no different! At the Mother Earth News Fair, you'll find amazing workshops and lectures to help you on your path to independence and self-reliance.  
So many things to do and see
Whether you want to learn how to grow and raise your own food, build a root cellar, create a green dream homestead, or see what new products are on the market, this is the fair for you. 
There is a whole selection of vendors and a bunch of hands-on workshops. There were too many great booths and exhibitions to list. The place was buzzing with alternative energy vehicles, traditional folk arts and crafts, heritage and landrace livestock, homestead-scale saw mills, and so much more.
Would you like to test drive a tractor? I think I could do some damage with the front-end loader.
Sawmill? If you want to fell trees from you land, the sawmill area is the place for you!
Livestock area
In the livestock area, you'll find heritage breeds, like Rosie and her calf. They are Dexter cows, which are miniature cattle. I love this breed!
Inside there were hundreds of vendors with all kinds of things to see and do. It's a great place to do a lot of shopping!
Expert Speakers
The speaker lineup is awesome, and I'm sure everyone who attended will agree that there wasn't enough time to take in all of the information that was flying around. There were great talks on sustainability, herbal medicine, vegetable gardening, raising and processing livestock, alternative energy… you name it.
Joel Salatin was there talking about chickens, pigs, and cattle and how to create the deepest and best soil by choreographing the movement of ancient herds.
You even get to talk with these experts!
There is so much going on at these amazing events. I really encourage you to visit one.
These fairs are all over the U.S., so there should be one near you. If not, it is well worth the drive.
See you at a Mother Earth News Fair.
Have you been to a Mother Earth News Fair? Tell us about your experience in the comments below.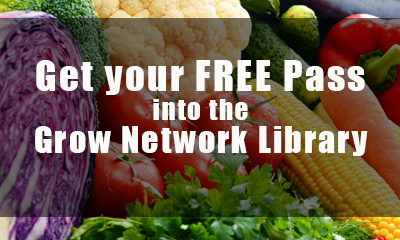 Click here to get your FREE pass!

Save

(Visited 112 times, 1 visits today)

Tags: