Gardening Help Desk
[memb_is_logged_in]
Something eating your cucumbers? Why aren't your tomatoes flowering? If you've got a question about your garden, let our Master Gardener, Leslie parsons, answer your questions.
Submit your questions in to Leslie with the form below:
**These should be food production related questions only. If you have a customer service issue or are experiencing a technical difficulty please use this page.
[gravityform id="7″ name="Members Help Desk" title="false" description="false"]
[else_memb_is_logged_in]
Members, click here to sign in. Not a member yet?

The purpose of the membership area is to help you to grow, prepare, and preserve your own food and medicine.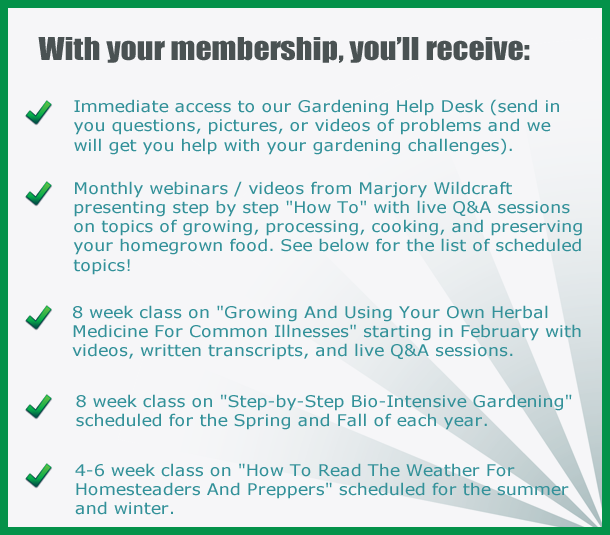 [/memb_is_logged_in]
(Visited 40 times, 1 visits today)