Don't Fear the Faucet, Sir
In public bathrooms around the world today, men and boys everywhere will finish up their business, zip up, and stroll right back out into the world – without even glancing at the sink on their way out.  Gross.
You might say, "Not my man – he knows better."  And I hope you're right.
But, as a man in the world, I see this all the time.  I haven't exactly kept count, but if I had to make an educated guess based on my own personal experience, I would guess that 50% of the men in public restrooms don't wash their hands on the way out.
I've seen this in the workplace, in restaurants and stores, in airports and stadiums… you name it.
And They Admit It
So I did some quick research and I found that, unfortunately, my hunch was correct – roughly half of the people on earth can't be bothered to wash their hands after using the bathroom.
Initial Hygiene, a UK company, published a survey in February 2015 of 100,000 Europeans, and they found that 62% of men, and 40% of women, regularly don't wash their hands after using a public bathroom.  So I guess it's not only men who are doing this.
An American company, the Bradley Corporation, published a similar survey in October 2015, without drawing a line between genders.  They found that 92% of respondents believe it's important to wash their hands after using a public restroom, but that only 66% say they always do it.  And a full 70% admitted that they regularly don't use soap.
It gets even worse.  In 2013, a team from Michigan State University published a report in the Journal of Environmental Health, in which they studied 3,749 people in public restrooms.  They found that only 5% of the people in their sample washed their hands long enough to destroy infectious germs with soap – 15 to 20 seconds.
Make your own simple non-toxic cleaners: Easy and Natural Home Cleaning
Why Not Wash?
Why wouldn't you wash your hands?
Are people really too busy to stop and wash?  I don't think so.  If you have time to pee, you have time to wash and rinse, right?  It takes less than 30 seconds.
Is there some stigma about washing your hands that I don't know about?  Does stopping to wash your hands mean that you're admitting to having dirty hands?  I don't get it.
I think the real answer is that the average guy generally doesn't think about the consequences.  He looks at his hands and they don't look dirty, so he blows it off – "it'll be fine."
Hand Washing and Disease
But in reality, at the moment this man is looking at his hands, there are literally trillions of bacteria right there in front of his eyes.  Some of these are the normal, healthy organisms that have been on his skin all along.
But some are random, strange, bathroom bacteria that this person has never come in contact with before.  And now they're on the skin of his hands – the most likely spot to touch his eyes, mouth, nose, ears, and… well, all of his other openings too.  The skin of his hand is also where germs are most likely to be passed to other people – whether family or stranger.
And it's not just about bacteria.  This is a great way for a virus to spread too.  A microbiologist named Charles Gerba published a study in 2014 where he used a harmless "tracer" virus to demonstrate that a virus placed on a strategically located door handle can spread throughout a typical office space within 2 to 4 hours.
If there were ever a time to wash your hands, this is it!
Read more about the organisms that live inside and on your body: Microbes 2.0 – A Tiny Manifesto
Scaring People Straight
Research has found that posting signs about the importance of hand washing does actually make a difference in how frequently people stop to wash their hands after using the bathroom.
That company I mentioned above, Initial Hygiene, offers a product that uses sensors to count the number of people who use the bathroom against the number of people who wash their hands.  It keeps a running tab, and displays the results publicly on the bathroom wall.  So on the way out, you see the percentage of people that have washed their hands after using the bathroom.  They claim that this increases hand washing by 50%.
One simple change that I think would help is scarier signs.  Instead of a cute sketch of two hands under a faucet…  How about a nasty microscopic image of a virus, alongside a picture of a sick person?  I think that might stop the average guy in the example above, so instead of saying, "it'll be fine," he says, "well, better safe than sorry."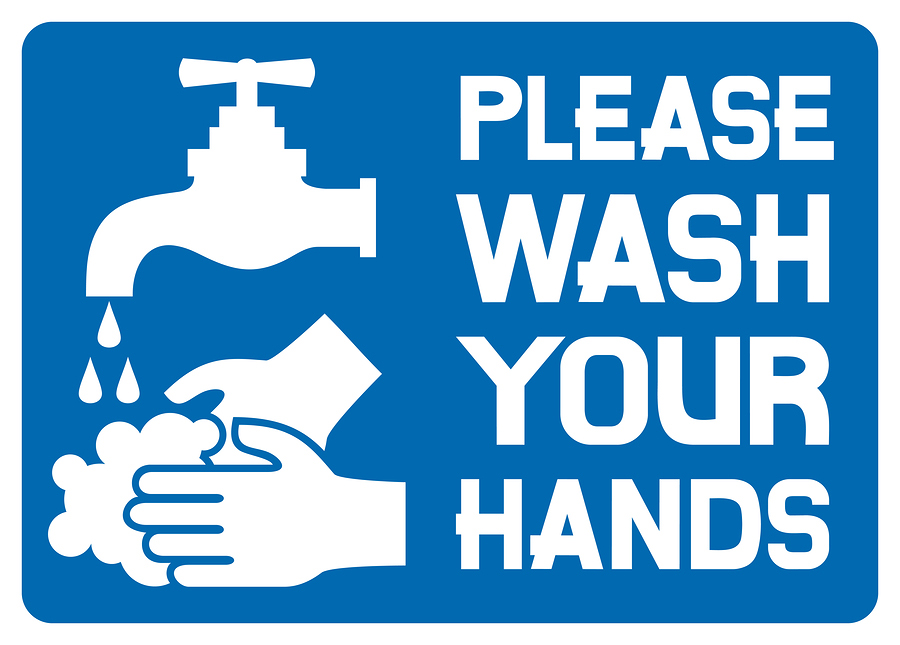 Don't Go Overboard – Soap is Sufficient
Please don't get all freaked out and start spraying antibacterial products everywhere.
Soap is a great tool for this job.  Just wash your hands with soap.  While it can kill some bacteria and viruses, what it's really good at is removing them from your skin.
If you need to use a hand sanitizer, there are some that have water as their base and use herbal compounds as their active ingredients – those seem like the mildest solution.
Avoid products that contain synthetic antimicrobial compounds like Triclosan.  Even though these may make you feel better today, you are helping to create stronger and stronger germs for tomorrow – each time you use an antimicrobial like this.  The problem of antimicrobial resistance used to be science fiction, but today it has become a very real problem in the world.  Yes, today.  But that's another topic for another post.
Clean your hands without synthetic chemicals: How to Make a Natural Antibacterial Hand Sanitizer
A Closing Plea
A plea to building designers and automation engineers…
There are some of us who try, every time, to leave the bathroom with as few germs as possible in tow on our skin and clothing.  We are the people who use the paper "toilet seat condoms."  We try not to touch dirty surfaces, and we wash our hands every time.
We've watched with wonder over the past few decades as you all have automated urinals, toilets, water faucets, paper towel dispensers, and even soap dispensers!  Bravo!  We hardly have to touch anything anymore, if we don't want to.
But still, at the end of every public bathroom experience is the single worst part… the doorknob.
No matter how well you wash, and no matter how futuristic the whole bathroom is, the last thing we do on our way out is grab the dirtiest object in the place – the same thing that the other 70% of people who didn't even wash their hands grabbed on their way out.
It's the doorknob you should automate!  Automate the bathroom door!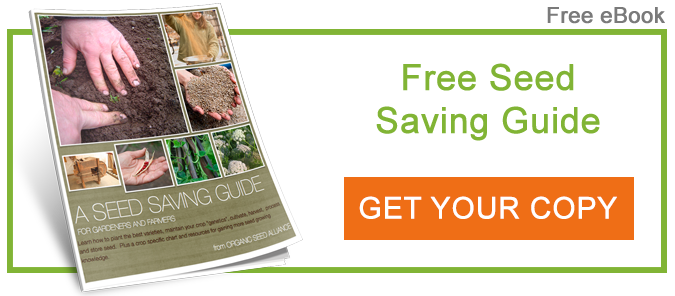 ---
Sources:

1: Do YOU always wash your hands after going to the loo? http://www.dailymail.co.uk/health/article-2971931/Do-wash-hands-going-loo-62-men-40-women-admit-don-t-bother.html
2: Global Handwashing Day Focuses on Need for Universal Hand Hygiene. http://www.prnewswire.com/news-releases/global-handwashing-day-focuses-on-need-for-universal-hand-hygiene-300159521.html
3: Only 5% Wash Their Hands Properly After Going To The Toilet. http://www.medicalnewstoday.com/articles/261875.php
4: How quickly viruses can contaminate buildings and how to stop them. http://www.eurekalert.org/pub_releases/2014-09/asfm-hqv090214.php
5: Hygiene Connect. http://www.initial.co.uk/hygiene-connect/
6: Hand Hygiene: Why, How & When? http://www.who.int/gpsc/5may/Hand_Hygiene_Why_How_and_When_Brochure.pdf

(Visited 4,190 times, 1 visits today)

Tags: