The Vomit Comet Through Tarahumara Country
The bus filled up completely, and then filled up some more. One of the last people to get on was a young woman with a child snug on her back and another small one tugging at her skirt. I was just about to get up and give her my seat when Anthony beat me to it.
Good man, that Anthony is.
Traveling to the Tarahumara
The bus rolled out. And as we passed the scene of the gunfight at the edge of town, I realized that rubbernecking is a universal human behavior. Even the driver was curious and slowed the bus as we passed the intersection. I was briefly worried that the bus would tip over as everyone leaned to look out the windows on the right side. But there wasn't much to see and the bus soon surged on.
Part of the spectacular beauty of the Copper Canyon is its intense ruggedness. I honestly have no idea how anybody would've ever thought they could build a road through there, but humans do some amazing things. Much of the road was built by blowing out part of the canyon's vertical rock, so the twists and turns in the road are mercilessly sharp as it hugs the rugged walls.
I could definitely see why people would vomit on this ride.
Anthony managed to get a video clip of some of it. Somehow sitting here in the comfort of my home office and watching it just doesn't convey the visceral distortions that happened when we were actually doing it. I think during the worst parts of the drive Anthony couldn't get any decent footage, so what is on this clip is one of the more tame stretches. The driver had been apparently driving this route for many years and felt completely comfortable barreling as fast as he possibly could around impossibly tight curves and having no clue if anybody else was coming or not. Note as you watch the clip what little regard the driver has for which lane he is in.
It's one of those times when you just want to close your eyes and think about the last time you updated your will and last testament. Except that you really want to see the view. And with eyes open or closed, you are going to be queasy at least. Anthony took the brunt of it; standing up and trying to keep his pack full of heavy equipment from falling on anyone's head.
After about an hour so of this torture, Dave moved up to the bus driver and talked with him. The driver stopped in what looked to me like just a bend in the road with a few houses. "We're here," Dave shouted over the rumbling engine, "this is Humira."
Making Introductions in Tarahumara Country
We wobbled off the bus and I noticed that even Dave looked pale. Our hosts Lola, Afren, and their family were there to greet us with big smiles. We did light handshakes and introductions all around.
Dave had instructed us earlier that we should make a point to gently shake hands with anyone and everyone in a new setting. The handshake is a gentle, almost 'just touching' of palms. Although it felt a little awkward at first, it did seem to be the expected protocol, and by the end of the trip it would be second nature to go and do this gentle handshake anytime someone new came up.
Lola and Afren picked up some of our bags and helped us with the short distance to their homestead. Their home was a large house by Tarahumara standards. Maybe about 800 sq. ft. by my guess. It consisted of four rooms. There was one big room that was a combination kitchen and dining room. Then there were two bedrooms, and a big storage room on the side. I lucked out and got the small bedroom with a thin bed of mostly coils. The guys ended up in the storage room. There wasn't any bedding to spare, but Anthony I had sleeping bags, and Pedro and Dave brought blankets. We were all glad to be indoors.
All of the Tarahumara houses I would see on this trip had only one big bed, except for Lola and Afren's place. So for those of you wondering about the practice of "the family bed," well it is alive and well among the Tarahumara in Mexico.
None of the houses had any running water or plumbing, although surprisingly, each had a little bit of electricity. Apparently the Mexican government had come through a few years ago and offered every family a small solar panel, battery, and inverter with enough power for a light bulb and possibly a small radio.
Pinole and Tortillas – Welcome to Mexico
As soon as we had settled in, Lola offered us steaming mugs of pinole and started cooking tortillas. Pinole is a drink made from ground corn that is sort of like a watery porridge. The Tarahumara Indians love this drink and over the next week I would be astonished to find how energizing and filling it is. I really can't explain why this drink made me feel so upbeat – seriously – it's only made from ground corn that was popped.
And the tortillas! Oh my, these tortillas were a world apart from the thin GMO cardboard disks that pass with the same name in America. The Tarahumara tortillas were thick, hardy, nourishing, and delicious. Cooked simply by themselves with no oils, butters, or salt – they were hand patted and toasted on the top of Lola's wood-burning stove. She piled them up in a tall stack on the table and they were a major feature of every meal.
Getting to Know Our Tarahumara Hosts
Afren was a good-natured, outgoing sort of guy who seemed like he really enjoyed a good drink with the boys from time to time. He was not full-blooded Tarahumara although he had been raised in the village. Afren was one of those guys whose heart had turned away from tradition and toward the acquisition of cowboy boots, shiny belt buckles, and dreams of fast money.
Lola was full-blooded Tarahumara and quite an accomplished woman. She had left the village to gain the education necessary to become a professional nurse. She returned to her home area to operate a small medical clinic that was a tremendous service to her community. But the funding for the medical outpost had dried up, and I felt a sadness emanating from her that I guessed was because she no longer had this meaningful work.
Afren and Lola were widely respected in the community and they were helpful in arranging connections for us to learn and film traditional Tarahumara food production and preparation.
I wanted to learn how to cook tortillas and make pinole!
Learning from the Tarahumara
Dave had previously brought groups of Americans here who wanted to learn their traditional skills, so these Tarahumara were used to both teaching and being filmed. They suggested that a fair price for one "class" would be 200 pesos (about $12.50) and that we should work with several different families in the valley in order to spread the wealth evenly.
Note that all the classes we filmed about how to make tortillas, pinole, and much more are offered in free videos that will be aired at the 2016 Home Grown Food Summit. Check it out here.
Arranging a Traditional Tarahumara Race
We spent the afternoon discussing Tarahumara culture and traditions and making a rough schedule for classes. When the subject of their famous races came up I asked Afren if it would be possible for us to put up the purse money to sponsor a race. "No," Afren said, "it doesn't work like that. Each runner brings a little bit of money, and they pool that money up to make the purse." But he thought he might be able to find a group of runners who would be willing to put on a demonstration race for us.
Anthony and I had given Afren several hundred pesos to buy groceries. The next day while we were filming classes with Lola, Afren would go to the next village to pick up food and see if he could scout out some runners.
Now in the back of my mind I was just a little bit worried about this. I mean would Afren go out and scrounge up some drinking buddies and say, "Hey – I got some Americans with easy money – just wear some traditional dress and look like you are running." But the cost for the event was only going to total about $100 and I figured it was worth the risk. If it wasn't the real deal we could always scrap the footage.
But a possible con job was about to be the least of my worries.
Have you ever been in a foreign culture and discovered that you were unconsciously doing something that was very disturbing to everyone around you?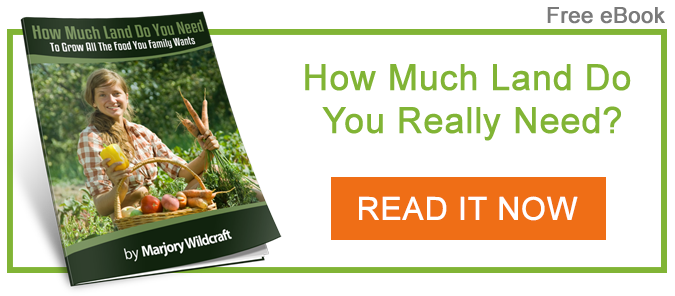 ---
This article is Chapter 6 in the series "Extreme Agri-Tourism: Off the Grid with the Tarhumara Indians." You can read the rest of the series here:
• Chapter 1: Extreme Agri-Tourism
• Chapter 2: Hard Traveling
• Chapter 3: The Tarhumara Girls School
• Chapter 4: How To Lose 30 Pounds In 10 Seconds
• Chapter 5: Gunfights Don't Usually Last That Long…
• Chapter 6: The Vomit Comet Through Tarahumara Country
• Chapter 7: Don't Ever Do This When Traveling In Strange Territory
• Chapter 8: Nice Legs Really Scare Tarahumara Men
• Chapter 9: Living Sustainably Is An Everyday Thing Here
• Chapter 10: The Biggest Surprise of the Trip
• Chapter 11: Another Tarahumara Myth Busted
• Chapter 12: Sleeping with Rats is Better than Freezing
• Chapter 13: COMING SOON
(Visited 178 times, 1 visits today)
Marjory Wildcraft is an Expedition Leader and Bioneer Blogger with The [Grow] Network, which is an online community that recognizes the wisdom of "homegrown food on every table." Marjory has been featured as an expert on sustainable living by National Geographic, she is a speaker at Mother Earth News fairs, and is a returning guest on Coast to Coast AM. She is an author of several books, but is best known for her "Grow Your Own Groceries" video series, which is used by more than 300,000 homesteaders, survivalists, universities, and missionary organizations around the world.

Tags: