When you have children, they will bring out the best and the worst in you.
In my case it's my daughter who pointed out that in the butchering section of the video you can easily see the small wart on the middle knuckle of my right hand.
"And mom" she says "your shirt is dirty".
Well, it's true.
We shot the footage for the videos in mid-June and it was dang hot. And like almost every other project, the filming was taking way longer than we thought it would. The videographer, an awesome professional, was also very squeamish and put off the butchering section until the very last thing (funny, the same thing happened with the producer at National Geographic's shoot for Doomsday Preppers – here is the link to see that video).
I also only had one shirt, which by that time was several days well worn. I honestly didn't even think about how much of a mess I was at that point. As you know, I am not a movie star with a wardrobe, and we were really running out of time – so we just went with what I had.
I was horrified later. But by then there wasn't much I could do.
Sigh.
And then my daughter tops it off by pointing out my wart, which I had completely forgotten.
Ahhh!  Kids.
But hey, the good news I am looking for an all-natural method of wart removal so please send in your favorite method!  LOL.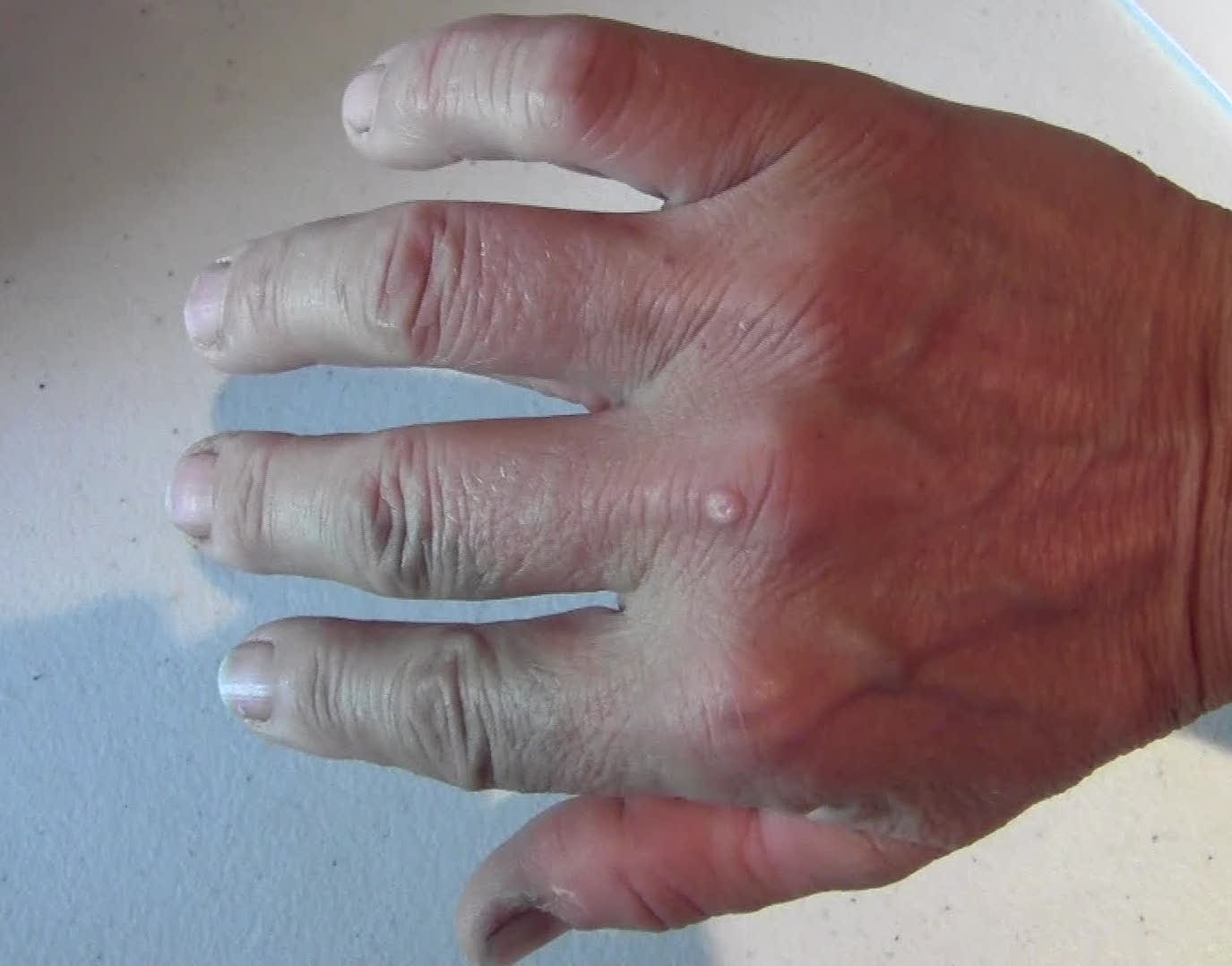 Until then, see if you can spot the wart in the butchering section. And overlook the rest of the mess.
What?  You don't have a copy of the video set?  Gasp!  Click here to get your own copy of the full "Grow Your Own Groceries" video kit. 
And please do leave comments below – especially if you have successfully removed warts…..
(Visited 2,011 times, 1 visits today)
Marjory Wildcraft is an Expedition Leader and Bioneer Blogger with The [Grow] Network, which is an online community that recognizes the wisdom of "homegrown food on every table." Marjory has been featured as an expert on sustainable living by National Geographic, she is a speaker at Mother Earth News fairs, and is a returning guest on Coast to Coast AM. She is an author of several books, but is best known for her "Grow Your Own Groceries" video series, which is used by more than 300,000 homesteaders, survivalists, universities, and missionary organizations around the world.