What you don't know about copper deficiency, can hurt your goats
It all started with goat cheese more than 30 years ago.
When I had my first bite of goat cheese at a party, I was 19 years old. I wondered where this amazing food had been all my life. Why wasn't everyone eating goat cheese? When we started our homestead in 2002, I wanted a couple of goats, so I could make that wonderful cheese, which was too expensive for me to buy as often as I wanted.
Making goat cheese, which I learned was called chévre, was incredibly easy.
However, raising goats wasn't quite so easy…
…And I never expected the little darlings to steal my heart.
Then the problems started
My goats started having problems with infertility, losing babies at all stages of pregnancy, and even dying. I was determined to figure out why. About a third of our does were not getting pregnant. Some never came into heat. Some gave birth to babies too small to survive. For the first five years that we had goats, we never had a buck that lived past three years of age. I went to more than half a dozen vets, including the university vet hospital. I paid for necropsies and tests that told us nothing.
One day my teenage daughter said to me,
"Mom, I think our goats are copper deficient."
She showed me the information she'd found online. The symptoms matched everything we saw with our goats. The suggestion was to get "injectable copper," which was only available with a vet's prescription. I called four different vets and asked for the prescription. They all said, if we were feeding a commercial goat feed and had loose minerals always available, copper deficiency was impossible.
Then one day…
…a doe died and left behind two scrawny looking doelings that were barely two-months-old.
Even though it was June, the doe had not shed her winter coat. She had not been pregnant the year before. I called the vet and asked for her liver to be tested for copper. He replied, "You're wasting your money!" I said, "Well, it's my money."
A few days later…
…he called with the results. Normal copper levels in goats are 25 to 150 ppm.
My goat's copper level was 4.8 ppm!
I again asked for the prescription copper and to my complete shock, he said "no." He told me that just because her liver test showed low copper levels that didn't mean that all of my goats were copper deficient. It was just a fluke.
So, I read and learned all I could…
…about using copper oxide wire particles (a supplement made for cattle) to increase the copper level of my goats. I purchased it and asked an experienced goat breeder how much to give my goats. The giant cattle boluses (a large pill) were ripped open and redistributed into smaller goat-sized capsules.
I only gave it to the goats that I thought had a deficiency.
Within two weeks, the goats that had the copper looked so much better than the goats that did not. It was an easy decision to give it to all of them. When the goats looked like they needed it (based on their coat conditions), I provided extra copper. The next fall all of my goats became pregnant. They all carried their pregnancies to term and gave birth to healthy babies. Our oldest buck celebrated his fourth birthday! He ultimately lived to be ten-years-old!

Causes of copper deficiency
Goats can have primary or secondary copper deficiency. Primary deficiency means they are not consuming enough copper. Secondary deficiency happens when they are consuming enough copper, but they are also consuming a copper antagonist that reduces how much copper they absorb. Providing a loose mineral may be all some goats need. On farms with well water that is high in minerals, the loose minerals may not be enough. Iron, sulfur, and calcium bind with copper and cause secondary copper deficiency. The well-water goats need even more copper.
Want to learn more?
Even though veterinary researchers and breeders have learned a lot about goats and copper in the last ten years, there is a lot of misinformation being passed around. Outdated websites are still shared on social media. I'm lucky that I teach college, so I have access to scholarly databases, which include published research studies in veterinary journals. However, most people can't read the research unless they're willing to spend $20 or more. A lot of the studies are hidden behind paywalls.
Unfortunately, most vets graduated from vet school more than ten years ago, which means they were taught that the risk of copper toxicity was the only thing they needed to know about copper. They were told that deficiency in goats was not a problem. Goats are also considered a "minor species," not too many vets use their continuing education hours to update their goat knowledge. That means it's tough to find reliable information.
If you are interested in keeping your goats happy and healthy, I've created a free online course about copper deficiency in goats.
No one else should have to learn the hard way like we did
Watching goats die or give birth to premature kids is heartbreaking. The symptoms and causes of copper deficiency are easy-to-recognize and easy-to-treat. But there is no one-size-fits-all dosage. It has to be customized to the goats on your farm. That means you have to be informed and empowered to recognize when you have a problem. Then, you'll have the means to take action.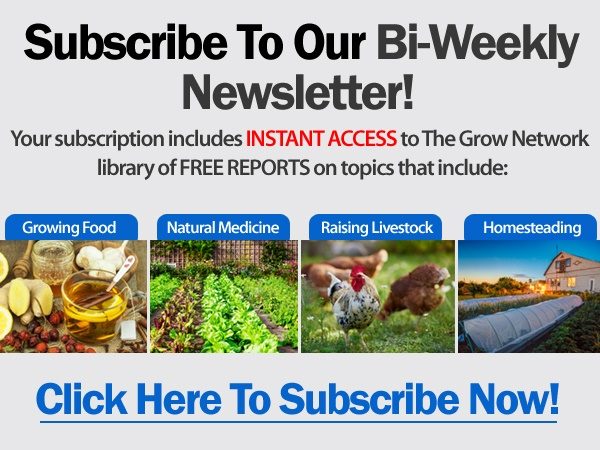 Save
Save
Save
(Visited 6,355 times, 1 visits today)
In 2002, Deborah and her family moved to 32 aces on a creek in the middle of nowhere to grow their own food organically. With the help of goats, sheep, pigs, and poultry, they produce 100% of their meat, eggs, and dairy products, as well as a large percentage of their vegetables, fruit, and herbs. Deborah is the author of three books, Homegrown and Handmade, Ecothrifty, and Raising Goats Naturally, as well as the ebook, Just Kidding. She also teaches sustainable agriculture courses online for the University of Massachusetts – Amherst. She has been teaching Raising Dairy Goats Sustainably since 2013 and Pastured Poultry since 2015.

Tags: