So I was going through some of my old YouTube videos and came across this video of me talking with Paul Wheaton about rocket mass heaters:
I had honestly forgotten some of the statistics on this thing, but it's pretty incredible:
If you use a rocket mass heater instead of a wood-burning stove or fireplace to heat your home this winter, you'll use 1/10th the amount of firewood.
Since the rocket mass heater captures smoke and uses it to produce heat, you'll be releasing 1/100th to 1/1000th the amount of smoke into the atmosphere.
The core of this thing reaches about 3,000°F, versus the 600°F or so generated by a fireplace.
This is the perfect DIY project. You can build it yourself in a weekend.
It's inexpensive to make. In fact, some folks build theirs out of cob, discarded pieces of ducting, and old 55-gallon steel drums … for less than $20!
And–here's the kicker–many people heat their homes with a rocket mass heater using nothing but the branches that naturally fall off the trees in their yard. (In fact, one guy made it through the winter on just junk mail!)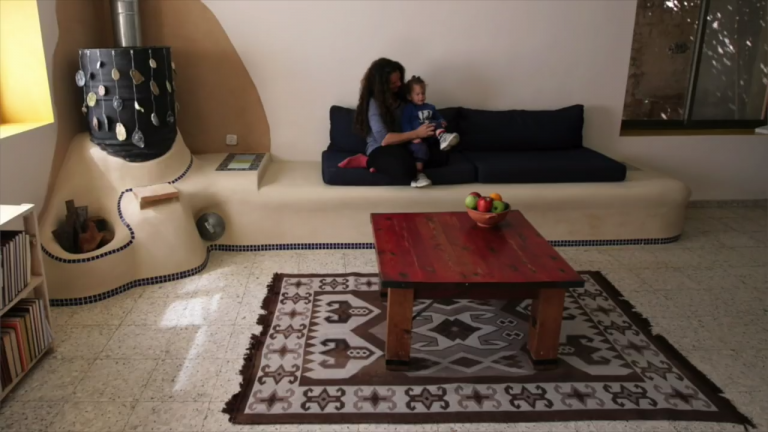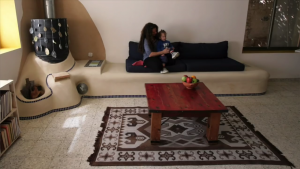 Because rocket mass heaters are so awesome in so many ways, I got in touch with Paul and worked out a special deal for you on the 4-DVD set you hear about in the video:
Better Wood Heat: DIY Rocket Mass Heaters
(Click here to buy now.)
In this 4-DVD set, Paul shows you:
DVD 1: "Building a Cob-Style Rocket Mass Heater"—Two separate designs using cob (one in a log structure, and one in a teepee)
DVD 2: "Building a Pebble-Style Rocket Mass Heater"—Three pebble-style rocket mass heater designs, including information on building on a conventional wooden floor
DVD 3: "Building a Rocket Mass Heater Shippable Core"—Covers building several different styles of shippable cores
DVD 4: 2014 Rocket Mass Heater Innovator's Event—Covers the most difficult part of any rocket mass heater build (the manifold) and shows several new designs from the Innovator's Event, including a rocket mass heater that doubles as a cooker and smoker; the cleanest rocket mass heater design ever; and an indoor rocket griddle, oven, and water heater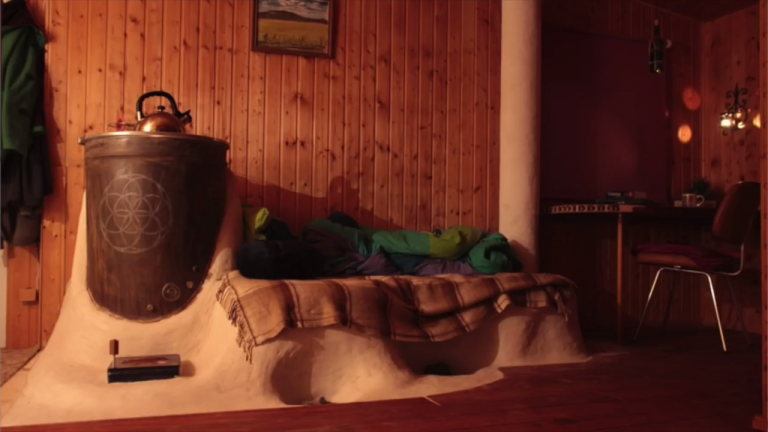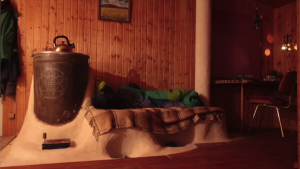 As part of this special offer, Paul has agreed to give you instant online access to streaming of the 4-DVD set in HD …
… plus access to 20 hours of presentations from the 2017 Wheaton Labs Permaculture Design Course (including the 5-hour tour of Wheaton Labs)!
If you're ready to learn how to put this extremely efficient, ultra-clean, highly sustainable heating method to work for you, click here to buy the 4-DVD set (and get your bonuses!) for just $79, including domestic shipping. (This link will take you straight to PayPal, which is Wheaton Labs' preferred payment method.)
(And yes, I bought this set for myself … and actually for several of my team members, too! The information in it is just too good to pass up!)
(Visited 5,857 times, 1 visits today)
Marjory Wildcraft is the founder of The Grow Network, which is a community of people focused on modern self-sufficient living. She has been featured by National Geographic as an expert in off-grid living, she hosted the Mother Earth News Online Homesteading Summit, and she is listed in Who's Who in America for having inspired hundreds of thousands of backyard gardens. Marjory was the focus of an article that won Reuter's Food Sustainability Media Award, and she recently authored The Grow System: The Essential Guide to Modern Self-Sufficient Living—From Growing Food to Making Medicine. 

Tags: