This is Marjory Wildcraft. On this edition of Homesteading Basics, we're going to talk about the perfect camouflage for barn cats.
This one is really going to surprise you.
You all have met Tigger the barn cat in previous episodes of Homesteading Basics. Tigger is a tabby cat, and she just blends in so perfectly with the grass. Actually, the first time I set her down on that grass, I just saw this recognition in the cat that she knew her purpose and place in life. It was just a beautiful moment.
Tigger is a tabby, so obviously she has really good camouflage for this environment.
The Best Camouflage For Barn Cats
I also want to introduce you to Valerie the big, fat house cat. She actually has surprisingly good camo, too. We got Valerie when she was about half grown. She was a pound kitty. She was severely addicted to cheap cat food. As much as I gave her really good, high quality meats and things, she would never stop eating the cheap cat food. This is what happens to you when you eat cheap food.
She's gotten real big, but let's talk about her camouflage.
First of all, Valerie is a calico. She's got these colors that are just very pleasing to human beings. We love looking at her. She's so fun and colorful, though, that I was concerned. We live out here with owls, coyotes, and other predators, and I thought that her visibility would get her eaten. Actually, it turns out that the way her colors are organized, she's very, very safe—even though almost anything can see her. When you look at her from above or from the side, it's very difficult to tell where her head is or where her tail is.
Confusing Predators With Camouflage
One of the things about predators is that they're very, very careful before they attempt to kill. A predator's life depends upon its body and its ability to move. If there's any possibility that it's going to hurt itself during a hunt—like by attacking a rear end when it thought it was the front end—then it won't do it.
Valerie has survived out here for many, many years with impunity, and it's primarily got to do with her camouflage. She's got double camouflage in that it's cute and pleasing to humans, and it's also successful against predators.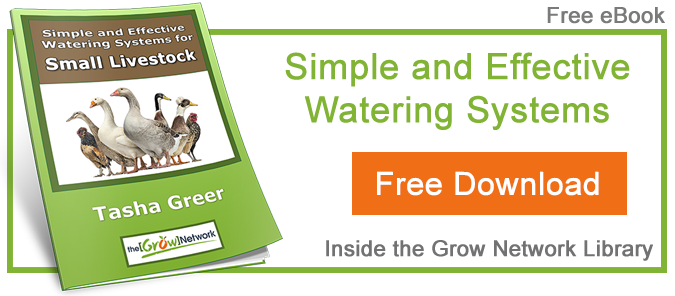 (Visited 543 times, 1 visits today)
Marjory Wildcraft is an Expedition Leader and Bioneer Blogger with The [Grow] Network, which is an online community that recognizes the wisdom of "homegrown food on every table." Marjory has been featured as an expert on sustainable living by National Geographic, she is a speaker at Mother Earth News fairs, and is a returning guest on Coast to Coast AM. She is an author of several books, but is best known for her "Grow Your Own Groceries" video series, which is used by more than 300,000 homesteaders, survivalists, universities, and missionary organizations around the world.

Tags: