Finally, a straightforward guide to help you buy antibiotic-free meat.   If you're not raising your own livestock, here's how you can be sure there are no antibiotics in your meat… 
Today, the steak on your plate was raised from a baby calf to butchering weight at speeds that would astound your ancestors.
"Bigger, faster, cheaper" is the mantra of the commercial meat industry, and one key to their success has been the widespread use of antibiotics.
Livestock fed a steady diet of growth-promoting antibiotics can put on weight at impressive rates, but recently scientists are sounding the alarm about the consequences of feeding these powerful medications to essentially healthy animals.
Concerned with the rising risk of antibiotic resistance, many scientists believe that feeding significant doses of antibiotics to livestock has dire rammifications for both human health and modern medicine.
The risk of creating superbugs (microbes so powerful that known antibiotics can't keep them in check) is too real to ignore, and warnings are coming out that unless we begin to take antibiotic resistance more seriously, modern medicine may lose its effectiveness in the next hundred years.[i]
The stakes are high, so take the time to educate yourself about the use of antibiotics for livestock to learn what's really happening to the animals that become your dinner.
The Mixed Blessing of Antibiotics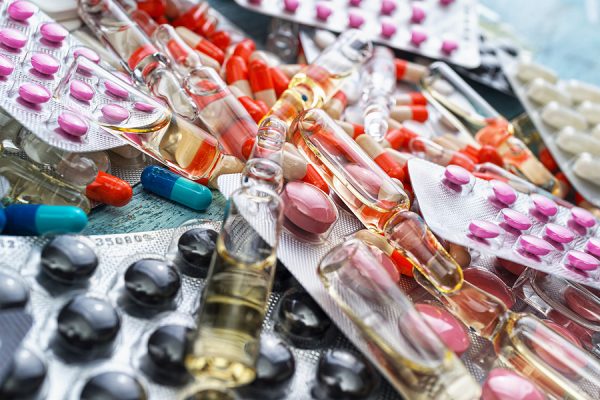 Antibiotics are medicines that destroy bacteria, making them useful for controlling, treating and even preventing disease and infections.
In the decades since their discovery, antibiotics have saved millions of lives because simple cuts are no longer a death threat, and invasive surgeries and once unthinkable organ transplants are now routine.
Unfortunately, almost eighty years of global antibiotic use is starting to reveal some downsides.
Because antibiotics work by killing off entire populations of bacteria within your body, they essentially destroy all bacteria within range. However, bacteria are living organisms that have random genetic variances that equip a few out of millions to survive the onslaught of specific antibiotics. These surviving bacteria then become the ones that propagate, and consequently spread their resistant genes.
Over time, entire populations of bacteria become resistant to multiple forms of antibiotics, which makes them SUPERBUGS.
Because they are resistant to most common antibiotics, superbugs are incredibly difficult to control. They are responsible for an estimated 700,000 deaths annually, and that number is expected to rise to over 10 million by 2050.
For this reason, the World Health Organization recently listed antibiotic resistance as a major global threat for the 21st century.[ii]
Out Of Control:  Superbugs and the Meat Industry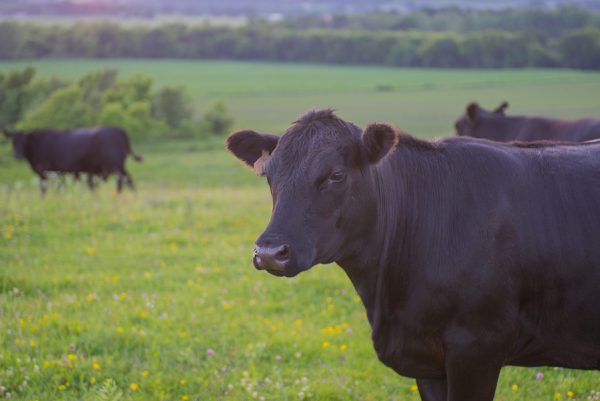 [UPDATE, December 15, 2017: The U.S. Food and Drug Administration's Veterinary Feed Directive Final Rule went into effect on January 1, 2017. The rule aims to reduce antibiotic resistance by eliminating the common practice of using "medically important" antibiotics to promote animal growth and feed efficiency. However, with the approval of a veterinarian, livestock producers may still feed these antibiotics in therapeutic dosages to prevent the illnesses fostered by the less-than-desirable living conditions often found in commercial operations. For more information on this topic, I strongly encourage you to read Angie's well-balanced comment below. She offers an excellent perspective!]
The root of the problem of antibiotic resistance comes from an overuse of antibiotics themselves, and one of the ways that antibiotics tends to be overused is with livestock.[iii]
While humans need a prescription to gain access to antibiotics, farmers aren't under the same requirements for their animals and can administer them with minimal regulation. (Please see the update at the beginning of this section.) In 2011, almost 30 million pounds of antibiotics were used for animal production, which was almost four times the amount used by the national human population.[iv]
Why are so many antibiotics given to animals?
In past decades livestock producers began to use them as a preventative measure to keep their animals healthy against infectious disease, something that became increasingly important as factory farms kept animals in tight living conditions.
They later found that small daily doses of certain antibiotics made animals grow bigger and faster, often gaining as much as 3 percent more weight than otherwise possible.[v]
Consumers may like cheap meat, but feeding excessive amounts of antibiotics to animals has some dire consequences for human health.
The growing threat of antibiotic resistant strains of bacteria from the overuse of these drugs can compromise the effectiveness of treatments for humans, putting the reliability of life-saving drugs at risk for the people that need them most.
China and Colistin: An Example of Bacteria Gone Bad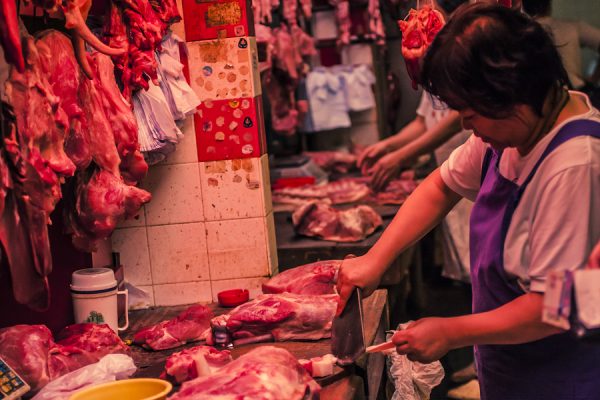 To understand the true threat of antibiotic resistance, you only need to travel over to China to get a glimpse of what the damage can be.
Recent reports have shown that Chinese strains of E. coli (a diverse, often dangerous strain of bacteria) is showing resistance to an old form of antibiotic called colistin.[vi] Discovered in the 1950s, colistin fell out of favor when antibiotics with fewer side effects were discovered. However, as preferable medications continued to be compromised by antibiotic resistance, colistin use became widespread again. Unfortunately, even this trusted antibiotic is becoming vulnerable to E. coli superbugs.
The growing problem with colistin resistance is traced back to the Chinese meat industry, where over 8000 tons of it are given to pigs and chickens every year to enhance their growth.
Strains of resistant E. coli have been found in meat, livestock and even people around the world, and the threat is real that the colistin resistant gene in E. coli could spread to other dangerous bacteria as well. The danger doesn't just stay near farms, either.
Manure tainted with drug-resistant bacteria often infects nearby water systems.
And flies often carry the bacteria to cities far away, sometimes even to already vulnerable hospital patients.[vii]
Sick From Tainted Meat: 
Modern medicine losing its potency has dire consequences for everyone on the planet, and the effects for your health should be a top concern.
Widespread antibiotic resistance in livestock means that dangerous pathogens aren't always killed off before meat makes it to your plate. A 2001 report from the New England Journal of Medicine found that 20 percent of ground meat in supermarkets contained salmonella, and 84 percent of that salmonella was resistant to one or more antibiotics.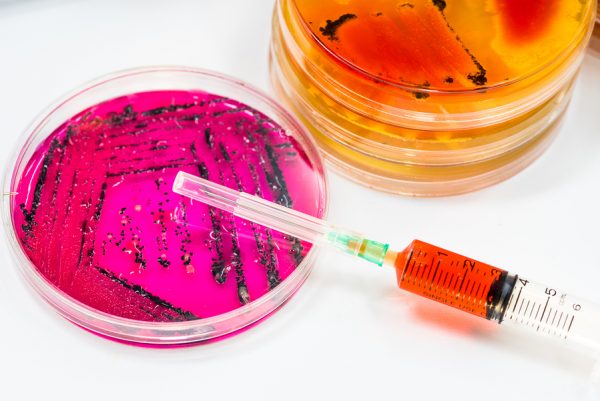 A 2001 report from the New England Journal of Medicine found that 20 percent of ground meat in supermarkets contained salmonella, and 84 percent of that salmonella was resistant to one or more antibiotics.[viii] The situation is similar for poultry. Consumer Reports tests of chicken from 2006 and 2012 revealed that over two-thirds of their samples were contaminated with salmonella, 60 percent of which was resistant to forms of antibiotics.[ix]
Though the meat industry believes these statistics aren't concerning, because people thoroughly cook their meat before eating it, partially raw meat, unwashed cutting boards, or thawing meat juice that leaks onto other foods in the refrigerator are all ways that pathogens can spread.[x]
More Drug-Resistant Diseases
Humans and animals swap diseases all the time. A full two-thirds of human diseases first began in animals, and drug resistance that starts with animals can also jump the species boundary.[xi]
Evidence is now growing that resistant bacteria from antibiotic treated farm animals can spread to the humans that eat them. This means that ingesting drug-resistant bacteria in meat that wasn't fully cooked might make you ill with a disease that antibiotics are powerless to treat.[xii]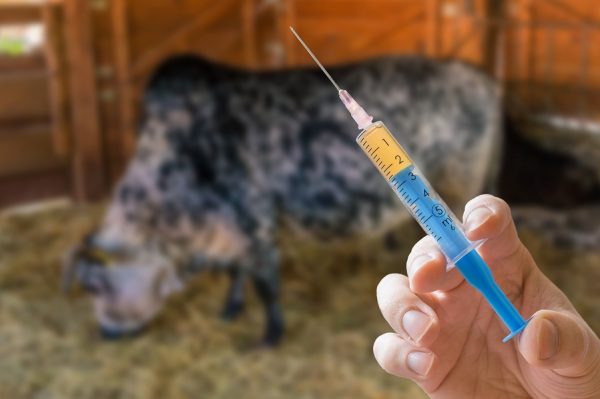 The problem is only growing. The Centers for Disease Control and Prevention have found that over two million Americans become sick with drug-resistant bacteria every year, and more than 23,000 end up dying.[xiii]
The connection between the increased use of antibiotics for meat production and the loss of effectiveness of human medicine is becoming better understood, and the evidence is clear that feeding unregulated amounts of antibiotics to livestock is only going to harm human health in the long run.
The threat of looming antibiotic resistance is real, but those in authority aren't always acting in the public interest. According to the Natural Resources Defense Council,[xiv] the FDA has buried research findings that revealed 18 types of antibiotics currently used on livestock that carry a high risk of increasing the levels of antibiotic-resistant bacteria for diseases that affect humans.
Even worse, many of these medications don't reach the FDA's own safety standards, yet they are used widely on livestock across the country.
Best Ways to Source Antibiotic-Free Meat:

In recent years, consumer outrage against antibiotics has created positive changes in the food industry.
Three of the largest chicken producers in America (Tyson, Perdue and Foster Farms) recently stated that they intend to reduce the amount of antibiotics fed to their healthy birds.
Large corporations like McDonald's,[xv] Wendy's and Popeyes are also taking a stand against fluoroquinolones (a family of synthetic antibiotics) and are refusing to buy birds that have been treated with them.[xvi]
However, there's still no way to know for sure if these brands are sticking to their promises and keeping antibiotics out of their products.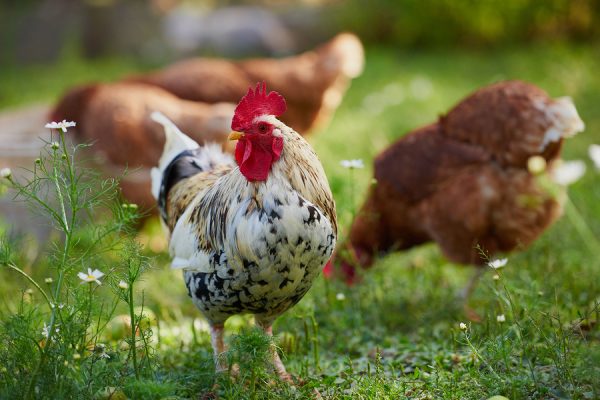 If you want to reject antibiotics in your meat, you'll need reliable ways to source antibiotic-free alternatives.
(Assuming you're not ready to start raising your own livestock, which is what we ultimately recommend)
If you are ready to consider raising your own meat, check out or video"How To Produce ½ Of The Protein for a Family of 4 In Less Than 10 Minutes per Day"
Reading The Labels: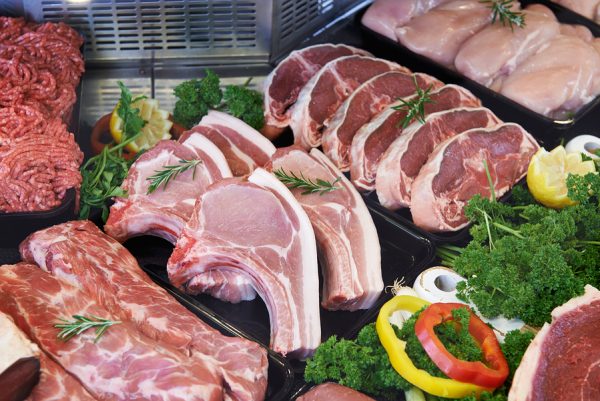 To ensure that the meat you eat doesn't contain trace amounts of dangerous bacteria, you need to familiarize yourself with the following methods of identification.
Country of Origin: Depending on where your meat is sourced from, it might automatically be safe from antibiotics. Since 2006, European Union has banned farmers from using antibiotics to promote growth and instead regulates their use to treating disease only.[xvii]
USDA Organic: When organically-raised animals become sick, they are treated with antibiotics and sent to a conventional production system where they are no longer labeled as organic. This means that any meat product with the label USDA Organic is guaranteed to be free of antibiotics, both for promoting growth and for treating illness.[xviii]
'Raised Without Antibiotics', 'No Antibiotics Administered' and Similar Variations: These labels signify that the meat in question came from animals raised without antibiotics, often in conditions comparable to organic (but uncertified). For extra reliability, look for labels accompanied by a "USDA Process Verified" shield, which ensures that the company in question paid to have their claims verified.
Labels to Avoid When Buying Antibiotic-Free Meat
There's lots of money to be made selling shady meat, which is why healthy sounding labels that are actually meaningless abound in the supermarket. If you really want to source meat that's free from antibiotics, be sure to avoid these convincing, yet empty, claims.
Antibiotic-Free: The USDA has never legally authorized the use of the term "antibiotic-free", so if you see it on packaging it has no legal meaning.
Natural: The USDA meaning of natural is very loose, and only implies that the final product is minimally processed and doesn't contain added colors or artificial ingredients. Antibiotics are fully allowed in "natural" meat, making the term meaningless if you're trying to avoid them.
No Antibiotic Residues: Though this isn't a USDA-approved claim, it's often used on labels to refer to the fact that antibiotics were not used for the last days or weeks of the animal's life so that traces of the chemicals would have time to naturally work themselves out. However, the label "No Antibiotic Residues" usually implies that the animal was fed significant amounts of antibiotics earlier in life.
No Antibiotic Growth Promotants: Not only is this claim not approved by the USDA, it's also intentionally misleading. Animals that aren't given antibiotics to aid their growth levels might still get them regularly to stay healthy in their crowded cages, meaning their exposure levels are far higher than the label implies.[xix]
The growing threat of antibiotic resistance is likely to only get worse.
To cut out the biggest source of antibiotic use and keep the planet safe, do what you can to buy antibiotic-free meat.  Better yet, raise your own livestock.
It's not an exaggeration to say that the continuation of modern medicine might someday depend on it.
(This article was originally published on March 31, 2017.)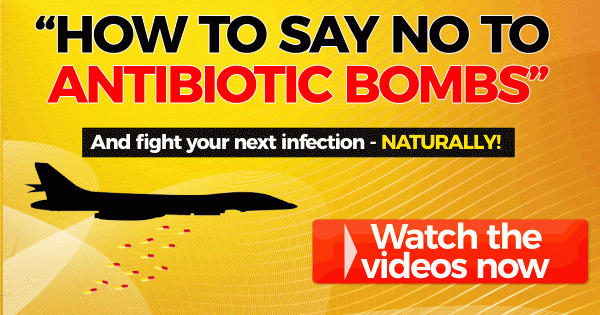 Sources
[i] The Biggest Threat to Modern Medicine- Antibiotic Resistance
[ii] World Health Organization: What to Do About Resistant Bacteria in the Food Chain
[iii] STAT- The Livestock Industry is Key in the Race to Fight Antibiotic Resistance
[iv] Consumers Union: The Overuse of Antibiotics in Food Animals Threatens Public Health
[vi] Flies are Spreading Antibiotic Resistance From Farms to People
[vii] Flies are Spreading Antibiotic Resistance From Farms to People
[viii] The Isolation of Antibiotic-Resistant Salmonella from Retail Ground Meats
[ix] Consumer Reports: The High Cost of Cheap Chicken
[x] Superbug Resistant to Last Resort Antibiotic Arises in China
[xi] 13 Animal-to-Human Diseases Kill 2.2 Million People Each Year
[xiii] Center for Disease Control: Antibiotic/Antimicrobial Resistance
[xiv] NRDC Petitions FDA: Agency's Weak Attempt to Curb Antibiotic Abuse in the Livestock Industry is Failing
[xv] McDonald's Now Serving Chicken Raised Without Antibiotics-Mostly
[xvii] European Commission: Ban on Antibiotics as Growth Promoters in Animal Feed Enters into Effect
[xix] Consumer Reports: Antibiotics in the Meat Industry
(Visited 19,242 times, 1 visits today)
In 2008, Alayne left the city for the rural life. She is thankful to have some acreage to spread out, live more sustainably, and start a garden. Alayne is a freelance writer, who lives outside of Lockhart, Texas and enjoys writing about locally grown food, cooking, nutrition, natural health, and the environment. Homeless dogs have a spot in Alayne's heart, as she has rescued more than she cares to mention. She is making up for lost time, since she didn't get started with vegetable growing until recently. Now, she is all in with greenhouses, raised beds, starting vegetable seeds, growing herbs and trees, and learning about the wild edibles growing around her. You can visit her at www.kitchenchat.net.

Tags: