Whether you're supplementing your diet with foods you forage or hunt, or relying on the wilderness to feed you completely, these 15 foods can help provide the sustenance you need.
Plants
Lamb's Quarters—Edible raw or cooked. Highly nutritious. Not nearly as tasty without butter, salt, and pepper.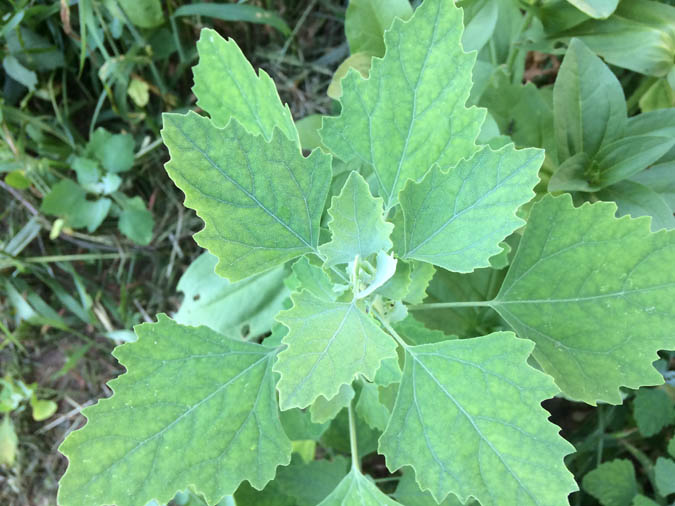 Pokeweed—Passable without seasoning, but not nearly as exciting. See my article on pokeweed for more details.
You May Also Enjoy: "Pokeweed: The Weed, The Myth, The Legend"
Dock Seeds—These have a nice, nutty flavor when roasted, and they're easy to harvest in abundance. The only downside is that they take a bit of effort to process.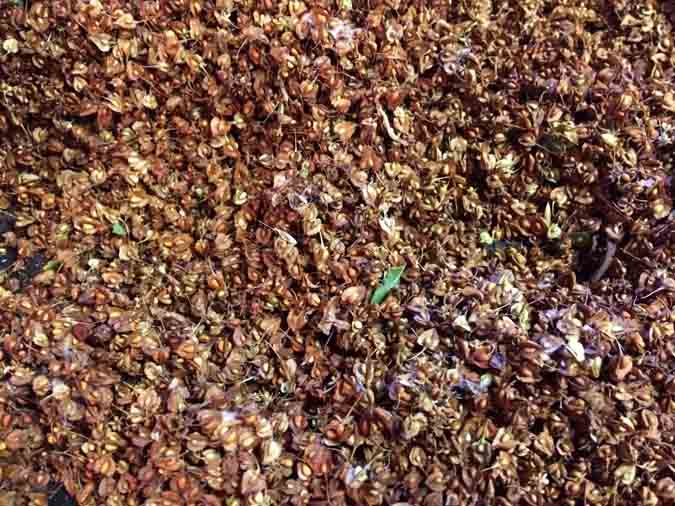 Wild Carrots—The roots usually need to be processed the same day that you harvest them.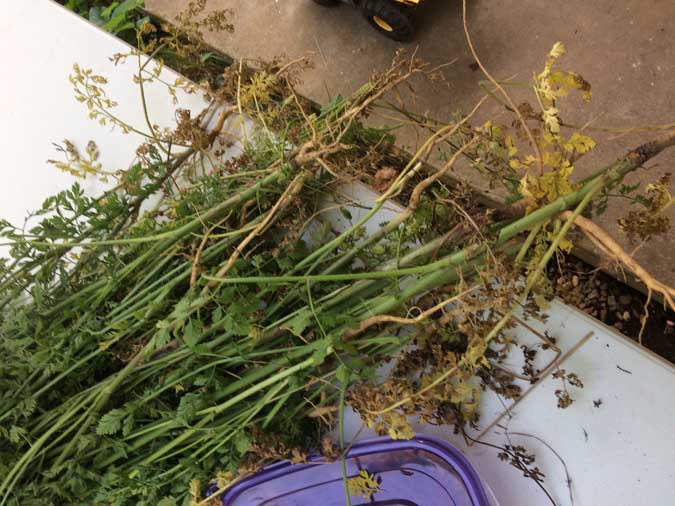 Purslane—This common garden weed is delicious raw. It's also high in omega-3 fatty acids.
You May Also Enjoy: "Purslane: The Omega-3 You Can Grow for Free! (With Recipe)"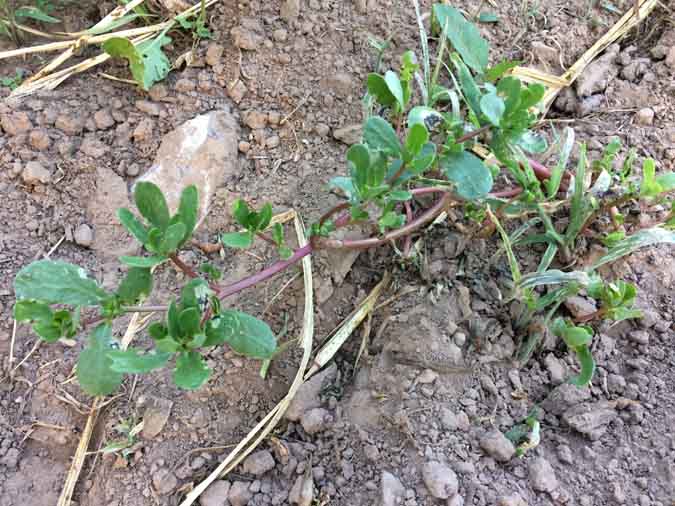 Sheep Sorrel—This plant's sword-shaped leaves have a pleasant, tangy taste.
Wood Sorrel—Often mistaken for clover, wood sorrel is a tasty trail nibble. Its flavor is much like sheep sorrel.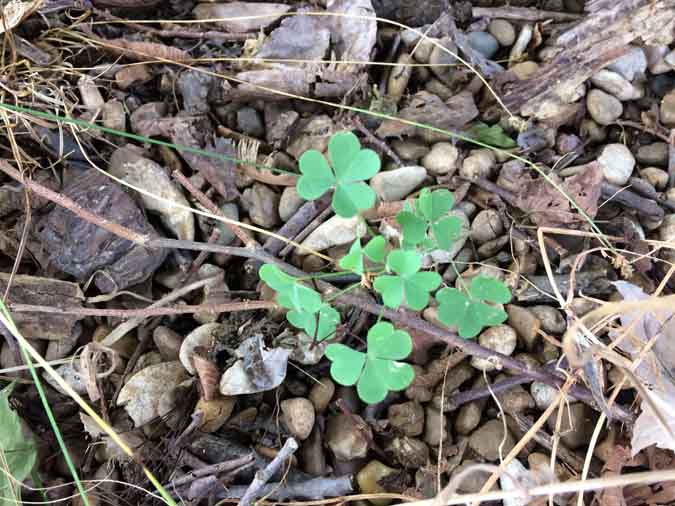 Yucca Pods—These are fairly sweet once roasted. They have a slightly bitter aftertaste, but it isn't bad.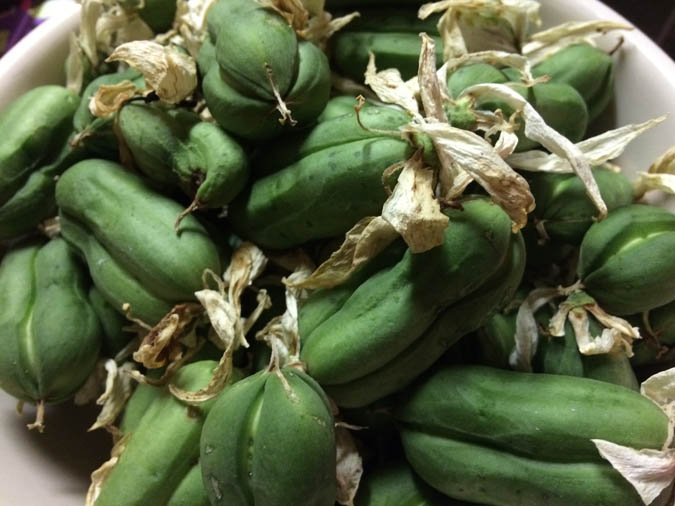 Crab apples—"Crab apple" refers to the size of the apple, not a particular variety. All apples are edible, though not all are desirable. Roasting helps to bring out the sweetness in this often-bitter fruit. A little cinnamon-sugar would help, though….
Leatherleaf Mahonia—The berries start sweet, but have a poor aftertaste. In a survival setting, I'd say they're worth it.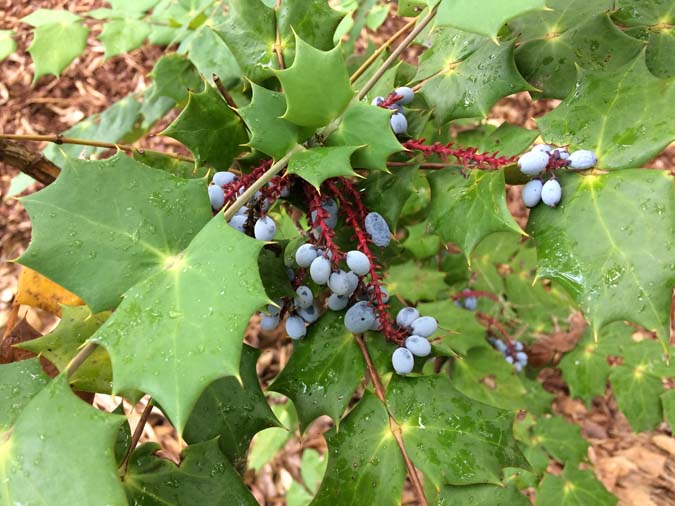 Animals
Eggs—I've found some bird nests in my fruit trees. I thought about harvesting the eggs, but it seemed rude to eat guests. If I find an accessible nest elsewhere, I might give it a try.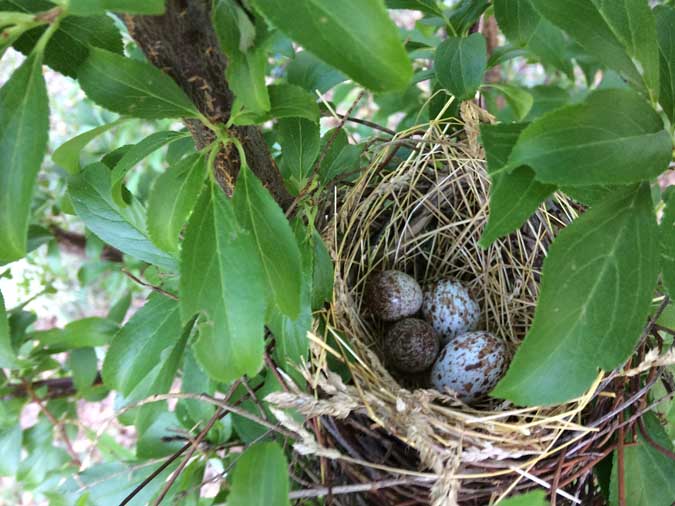 Crawfish—I almost ate a crawfish during one of my survival treks a couple of years back, but that's a weird story. As I was cleaning one of the fish I had caught, I saw that it had a crawfish poking out of its throat. This fish's stomach was literally full to the point that the crawfish's pinchers and antenna were sticking into its mouth, and it still bit my lure. (Needless to say, I'm going to buy some more of that type of lure.) The crawfish looked fresh, and I considered cooking it up. But in the end, I decided that I wasn't quite hungry enough to eat secondhand crawfish.
Earthworms—Not gonna lie . . . these are not my favorite. I know how to prepare and eat them, but I may not have found the most pleasing method. They always have a little grit left in them, and the taste is not my favorite. Even when you're really hungry, these require a little pep talk. Still, you can't beat them as a convenient protein source.
Ants—Highly abundant, but a pain to gather. You'll always find one with a lot of spirit that wants to hang on to your inner lip to keep from being swallowed. If you can get to the eggs, that's the way to go. The taste can vary between species.
Wasp Larva—These may involve a little risk to gather, but they can be eaten raw without fear of parasites, and bugs are a great source of protein. They look nasty, but they have a buttery taste with a hint of sweetness.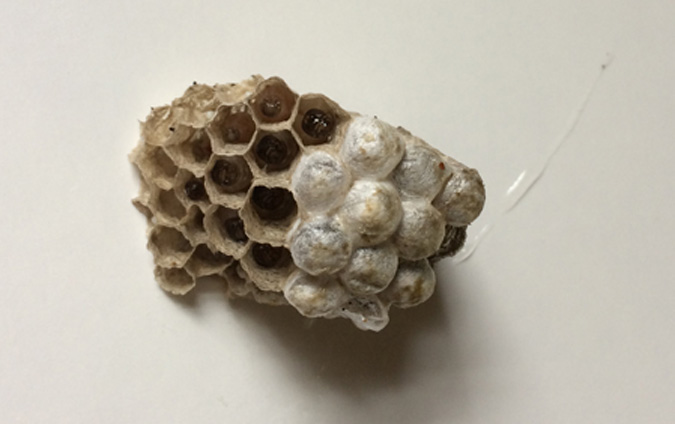 What Do You Think?
What wild foods would you add to this list? Let me know in the comments!
___________________
(This is an updated version of an article that was originally published on July 17, 2018. The author may not currently be available to respond to comments, however we encourage our Community members to chime in to share their experiences and answer questions!)
___________________
Psst! Our Lawyer Wants You to Read This Big, Bad Medical Disclaimer –> The contents of this article, made available via The Grow Network (TGN), are for informational purposes only and do not constitute medical advice; the Content is not intended to be a substitute for professional medical advice, diagnosis, or treatment. Always seek the advice of a qualified health care provider with any questions you may have regarding a medical condition. If you think you may be suffering from any medical condition, you should seek immediate medical attention. You should never delay seeking medical advice, disregard medical advice, or discontinue medical treatment because of information provided by TGN. Reliance on any information provided by this article is solely at your own risk. And, of course, never eat a wild plant without first checking with a local expert.
_______________________________________________________
(Visited 17,682 times, 3 visits today)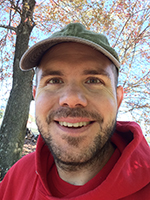 Scott Sexton is a TGN Trailblazer, a highly experimental gardener, an unrelenting weed-eater, and a largely non-profit herbalist (much to his wife's chagrin). When Scott is not teaching foraging classes, testing out theories in the garden, or grazing in the forest, he can be found at his Facebook page, "A Forager's Guide to the Zombie Apocalypse."

Tags: