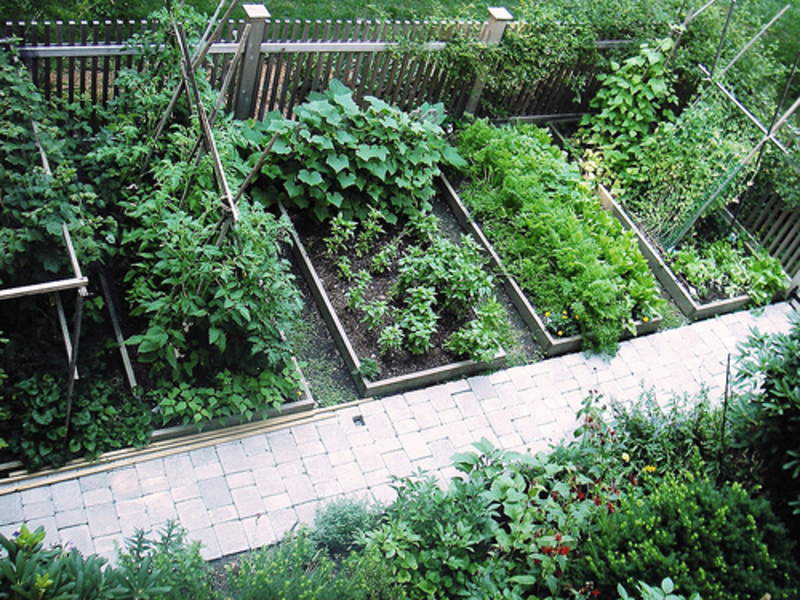 Someone commented on one of my videos the other day that she was "a city girl" who didn't know what she was doing in the garden… and that she was probably just going to give up.
I urged her to keep going. Now is a terrible time to quit gardening!
With the way the world is going, this is the time to garden like you've never gardened before. Here are just a few reasons.
1. GMOs
Do you really want to be part of a big science experiment, eating gene-spliced foods without knowing if they're safe or not? Me either! Grow your own food with heirloom seeds and step away from the lab.
2. Economics
The economy is rotten and is likely to get worse. Runaway immigration, shaky banks, rising food costs, global unrest… all these have an impact on wages, investments and savings. Fortunately, a garden can save you some serious money.
3. Eating Local
Why count on food coming in from 1,000 miles away? Eating locally is a big deal right now – and you can't get any more local than your own yard. Put in a garden and cut out the shipping!
4. Fresh is Better
There have been studies showing a significant loss of nutrition in vegetables and fruit that have sat around before consumption. It often takes days for food to reach your plate. Grow your own garden and you can reap the maximum nutritional benefits.
5. Gardening is Healthy
Think about it: you're working outside in the sunshine and fresh air, interacting with nature and getting your hands into the good earth. That beats sitting indoors in front of the television — plus it won't turn your brain into oatmeal.
6. Homegrown Food Tastes Better
Seriously: store tomato vs. homegrown tomato. Is there any comparison?
7. Time May Be Short
History is punctuated with periods of prosperity followed by periods of strife, disease, war and famine. We've had things good for a long time now and there are clouds on the horizon. Knowing how to grow your own food makes sense against the backdrop of an uncertain future.
8. Avoiding Toxins
The level of pesticides sprayed on our crops is a horrifying thing — and the herbicide levels are also ridiculous. Do you want to eat food — or poison? If you're eating typical commercially grown crops, you're getting both. Grow your own food and you'll know exactly what's gone into your dinner.
9. Gardening is Great for Families
My children all eat their vegetables and enjoy them. I believe this is in large part because they've helped grow them! We've spent many weekend afternoons together working outside, pulling sweet potatoes, planting seeds, weeding rows and enjoying each other's company. Gardening is good family time and it builds real-world knowledge.
10. Gardening Beats Worry
If you're concerned about the future, get planting. There's nothing like seeing rows of potatoes, cabbages and beans in the ground to make you feel a little better about tomorrow. If it's too cold to garden, gather leaves and build compost or go through seed catalogs with your sweetheart. If you've never gardened much and you're counting on your tinned Apocalypse-Brand Seed Bank, you're on shaky ground. Most folks can't grow a lettuce without killing it! Learn now and you can quit worrying about the future.
Finally, my publisher just released my latest gardening book and I'm thrilled to see its popularity thus far. If you're not sure where to start with your gardening plans, this book is for you.
It's called Grow or Die: The Good Guide to Survival Gardening. Check it out:
In this book, I cover crop varieties, off-grid irrigation, tilling without gasoline, and a lot more. You'll dig it. It's only available in the Kindle version right now but a paperback will be coming soon. At $2.99, it's really cheap insurance against an uncertain future and will give you all you need to start gardening before your life depends on it.
Bonus: it's also funny.
Now get out there and start gardening like your life depends on it… because one day it may.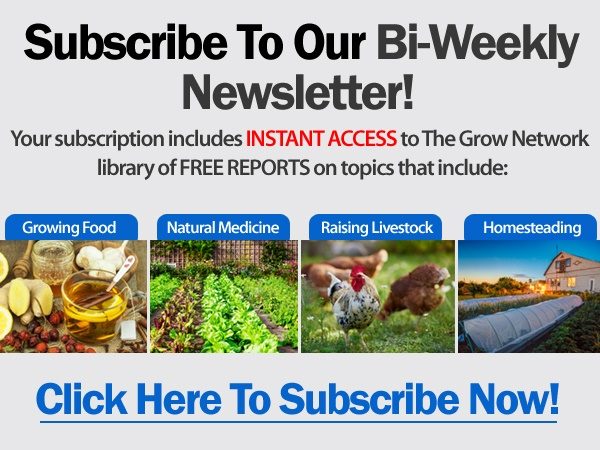 (Visited 815 times, 1 visits today)