Simple Tricks for a More Productive Garden
Here's a helpful video that will show you 10 quick and easy vegetable gardening hacks to save some money, speed up your work, and get a bigger harvest from your home vegetable garden.  Get ready for some real resourcefulness…
My favorite trick out of all of these is the first one.  You simply transfer the markings from a yard stick on to the handle of your shovel, hoe, or any other long-handled tool.  That way, you have a handy measuring stick with you at all times while you're out working in the garden.  Simple, practical, and clever… just the way we like it!
The only thing I really didn't like was that he left his seedlings inside the paper rolls when planting them out in the garden.  It seems to me that the plant roots will be ready to spread out long before the paper breaks down.  It would be easy enough to slide the seedling and soil out through the bottom of the paper roll, instead of planting the whole thing.
10 Vegetable Gardening Hacks for the Home Grower
It seems like I've seen a million different approaches to create crafty plant labels.  In the video, he recommends using empty yogurt containers, cut in to long strips.  We use plastic blinds at my house – any time we see a discarded plastic Venetian blind in the trash, we stop and salvage as many of the slats as we can.
But I have to admit that we have always treated these as a single use item, and we hadn't thought of using sand paper to "erase" the permanent ink and start fresh.  So this bit of advice will be especially helpful for us.
I also hadn't heard of anyone using tape to control aphids – that's a new one to me as well.  I have always had good success with simple soap, and we keep a bottle mixed up in the garden just for this purpose.  If you decide to give the tape a try, I'd love to hear how it works for you.
Another Simple Trick: Irrigation With Buried Clay Pots
Crowdsourcing for Vegetable Gardening Hacks
We're always impressed with the great ideas that we get in from members of the Grow Network – you all are a pretty clever group!  So… who has something valuable to add that could have been included in the video?
If you have a great trick that's quick and easy like these ones, use the comments section below to share it with the group.  If we get some good ideas going, we'll try to get Marjory to put them together in a new video to share them all with the whole Grow Network.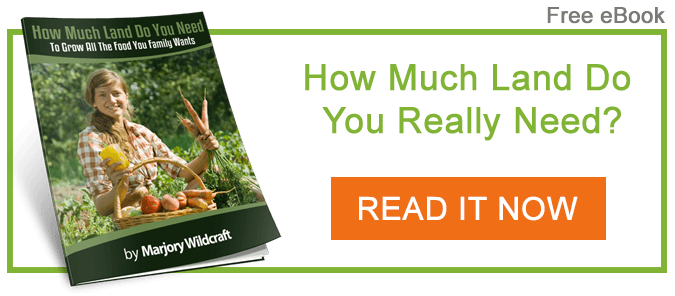 ---
Special thanks to "GrowVeg" for the helpful video.  You can the Youtube channel here: https://www.youtube.com/user/GrowVeg

(Visited 409 times, 1 visits today)

Tags: