Reuse Old Materials with a Homestead Resource Pile
As you start to move off grid, you begin to realize the value of junk.  I've never been a pack rat, but I am sure going in that direction.  Here is a short video where I show you how I handle the accumulation, and the different levels of storage.
What techniques do you use to keep your junk organized and available to be reused?  Use the comments section below to share your best tricks!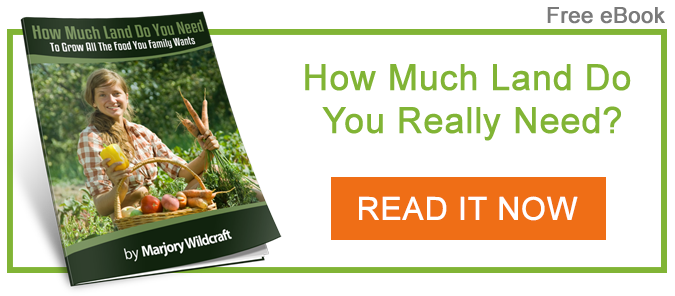 (Visited 84 times, 1 visits today)
Marjory Wildcraft is an Expedition Leader and Bioneer Blogger with The [Grow] Network, which is an online community that recognizes the wisdom of "homegrown food on every table." Marjory has been featured as an expert on sustainable living by National Geographic, she is a speaker at Mother Earth News fairs, and is a returning guest on Coast to Coast AM. She is an author of several books, but is best known for her "Grow Your Own Groceries" video series, which is used by more than 300,000 homesteaders, survivalists, universities, and missionary organizations around the world.

Tags: