If you are considering making a move, or setting up a backup location you absolutely want to get in on this call (accessible via phone or web) going on in the members area.  In an hour long presentation, with time afterwords for live Q&A, you'll learn
–  3 simple steps to finding the perfect survival retreat
–  Use your biggest threats and fears to find your region
–  The 9 areas already known for survivalists and preppers
–  Avoid the biggest mistake survivalist and preppers make
–  How far out of town should your retreat be located?
–  Find your perfect community by having a good time
–  The most important things your specific property must have
This presentation is one of the many benefits of being a member of the core community.  Plus, if you sign up before Dec. 9th at 5pm CST, you'll get a special bonus; you'll get a free download of the ebook "7 Shortcuts For Finding The Perfect Survival Retreat".  The ebook normally sells for $27, but is included free if you become a member of the core community before the deadline.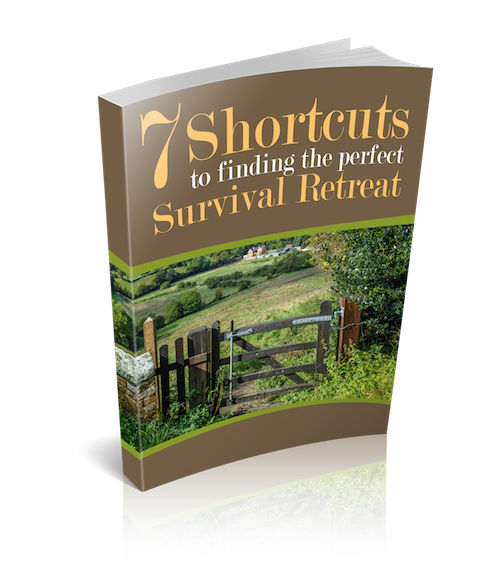 This is the free ebook that comes with your new membership if you join before Dec. 9, 2013 at 5pm CST
(Visited 126 times, 1 visits today)
Marjory Wildcraft is an Expedition Leader and Bioneer Blogger with The [Grow] Network, which is an online community that recognizes the wisdom of "homegrown food on every table." Marjory has been featured as an expert on sustainable living by National Geographic, she is a speaker at Mother Earth News fairs, and is a returning guest on Coast to Coast AM. She is an author of several books, but is best known for her "Grow Your Own Groceries" video series, which is used by more than 300,000 homesteaders, survivalists, universities, and missionary organizations around the world.