Self-Sufficient Buildings Align with their Natural Environment
"We cannot solve our problems with the same thinking we used when we created them." – Albert Einstein
The only way to create truly resilient and self-sufficient buildings is to design them so they encounter and interact with the natural phenomena of the earth. Here are my top 5 technologies and strategies to build self-sufficient buildings:
1. Passive Solar Energy
As most good gardeners and permaculturists know, the sun is powerful. When you design your garden and landscape to take advantage of it, you can create an amazingly warmer microclimate anywhere you are. In ecological design and construction, we can do the same. Whether you want to build a self sufficient home or greenhouse, you can take advantage of the sun to heat the building up most of the time by properly designing your roof and south side glazing to multiply the sunlight during the winter and lessen it during the summer.
2. Thermal Mass
The only problem with passive solar energy is that when it is sunny, it is very hot… but when it is not sunny, the temperature drops fast! That is why it is very important to combine passive solar with thermal mass. One of the requirements for a good thermal mass is a high density material; compacted soil, concrete, bricks, and water have proven to work well. These materials absorb excess heat when it is hot and give the heat back slowly when the ambient temperature drops.
It is also important to note that when the thermal mass has absorbed the excess heat, that heat is released back to the building as infrared energy. An simple aluminum layer like a survival blanket can reflect more than 90% of infrared radiation. This is why we recommend that people building greenhouses in cold climates should install an insulated and reflective tarpaulin, with the aluminum layer facing the inside of the greenhouse, so that the front windows can be closed and well-insulated on the coldest nights.
3. Passive Geothermal
Where I live in Canada, the atmosphere's temperature can vary greatly, as much as -40 to 105 Fahrenheit! The underground temperature, however, is always very stable and stays right around 50 Fahrenheit.
You can take advantage of that passive geothermal energy by burying the east, west, and north walls of a building. This is a very good idea in many situations. The building, or greenhouse, is protected from the cold ambient air and adjusts its temperature to the stable temperature of the ground instead.
4. Passive Ventilation
In order to minimize the number of electric fans or air exchangers you need in your building, it is a great idea to plan your windows and air traps strategically so that there will be a natural passive air flow. For example, you can put easily operable windows on the east and west side of your home to ventilate it and prevent overheating during the summer. In a greenhouse, you can install air traps on the roof so that the hot air rises and evacuates through the air trap. This will create suction that will pull fresh, cooler air in.
5. Compost Heating
Even though compost heating is not 100% passive like the other technologies I have talked about, I believe it can be a great compliment because it constantly produces a lot of heat. This can be very useful when the sun decides to hide for a few days in the winter and your building only requires enough energy to run a small pump… The principle is simple, you make a big pile of compost and insulate it with straw bales. You bury a long length of tubing inside the pile of compost. When you fill the tubing with water, the water warms up while it passes through the hot compost, which usually measures about 115 Fahrenheit. The pump moves the water between the tubing and wherever you want to put this precious heat; for example the water in your aquaponic system, your water tank, or the tubing for your radiant heating floor!
And of course, no matter how you produce or store your heat, it is very important to insulate your self-sufficient buildings very well to prevent heat loss. I am a fan of both natural and reused materials; and ideally I like to source all of my materials locally. Some of my favorite types of insulation materials are hemp insulation, straw bale insulation, and cellulose insulation. Cellulose insulation uses plant fiber and reused paper to fill wall and roof cavities. It makes a great insulation and I really like it.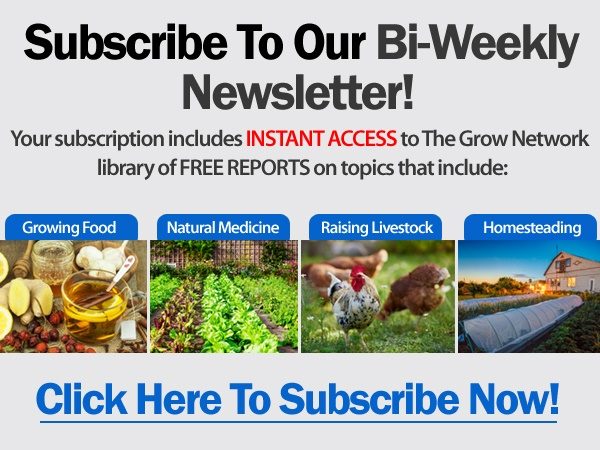 (Visited 1,662 times, 1 visits today)