The Grow Network: Honors Lab

Take your food production skills to the next level!  Get over $297 in free welcome gifts, plus access to our gardening help desk guru, online expeditions, specialty webinars, in-depth interviews, e-books, private groups, and much more.
---
Grow Your Own Groceries DVD Set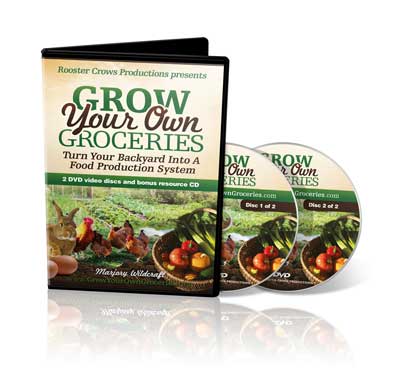 Learn how to produce your won food with this amazing set which includes 2 DVD's and a bonus CD.  Covers water systems, easiest gardening method, poultry, rabbits, home butchering, food forests, orchards, and much more.
---
Alternatives to Dentists DVD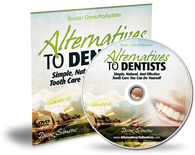 Take care of your teeth simply, naturally, and effectively.  How to clean your teeth with a stick, herbs to help re-grow enamel, treating cavities, treating abscesses, and much more.
---
Treating Infections Without Antibiotics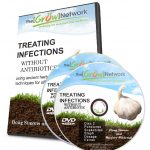 Learn a series of natural treatments that can be used to soothe and heal almost any injury while preventing and fighting infection (so you won't need antibiotics).   90 minutes of invaluable education with Marjory Wildcraft and master herbalist Doug Simons.
---
Home Medicine 101 (online certification)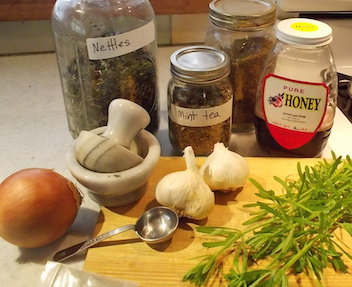 This is what your grandmother knew.  Learn how to treat fevers, coughs, stomach aches, eat aches, anxiety, wounds, and much more.  All with simple herbs that you can grow yourself or find nearby.  This is an online expedition that empowers you to take control of your family's healthcare.
---
Saving Quality Seeds (online certification)

Develop your own varieties and never have to buy seeds or starts again. Get bigger yields, tastier veggies, and more resilient plants that thrive in your region. You can do it all in your own backyard garden, and Master Seed Saver Stephen Scott will show you how.
---
7 Shortcuts To Finding The Perfect Survival Retreat (e-book)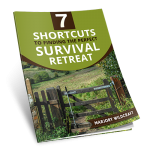 The e-book will save you years of time and thousands of miles. Includes information on, the top 9 regions known for self-reliance, the four biggest threats that must influence your decision on where to relocate, how much land you need, and several other helpful insights you might be overlooking.
---
The American Bug Eaters Guide (e-book)

The ultimate survival food!  And a great way to deal with pests in the garden.  Allen Davisson will get you over the yuck factor and show you fun and tasty ways to catch, prepare, and eat insects.  The e-book comes with a bonus video too!
Save
Save