Before I moved to Central America a couple of years ago, I always planted corn in rows, one plant every 6-12 inches, 1.5-3 feet apart.
Like this: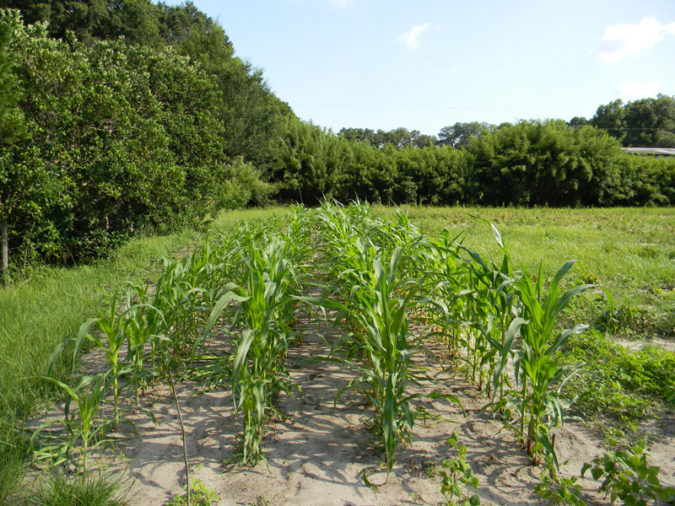 Then a farmer taught me the local method of planting corn in stations, and I've found it really saves prep time.
Read More: "Hand Pollinating Corn for Seed Saving"
Instead of tilling an area, you just take a string trimmer (or scythe or whatever may be your weed-clearing weapon of choice) and scalp the ground right down to the dirt.
Then knock loose holes in the ground about 2.5 feet apart, plant 4 kernels in each hole, and feed with manure or whatever high-nitrogen material you have.
In a few weeks, the corn will grow taller, but the weeds you knocked down will also return. Come back with your string trimmer and knock all the space between the corn back to bare earth.
In a few more weeks, the corn will be tall enough to take care of itself and shade out the weeds. Eventually, you harvest the ears, then turn the ground over to grow something else.
It's really an easy system. You can see a patch I planted this way in this video.
This method of planting corn can also be used in a pigeon pea/corn intercrop system like I wrote about here.
As I remark in the video, I'd really love to try this in a typical lawn. Imagine doing this in the midst of an expanse of St. Augustine or bahia! What great fun.
Here's a large patch of corn growing this way: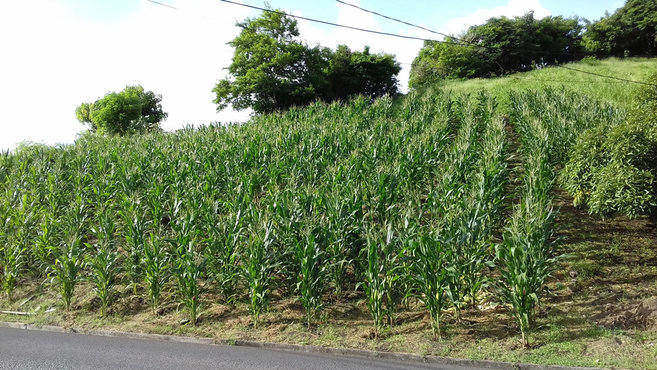 See how it was done? It's the same method of hacking holes into the soil and planting kernels. 3-4 seeds are planted in each hole and the corn grows nicely that way in a small clump. Between clumps is about 2.5 feet in all directions.
This method seems to work very well on slopes, as the roots of the weeds and grass hold the soil together, whereas tilling it all and row planting corn could lead to serious erosion issues.
The harvests are decent as well — I haven't noticed a drop off in productivity at all. The wider spacing also means you can often grow corn without any irrigation, depending on your climate.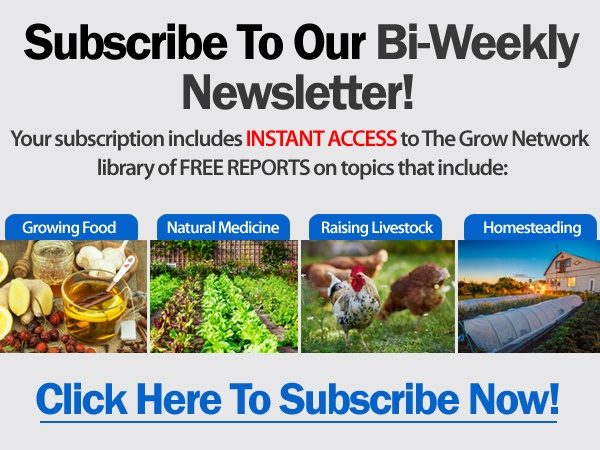 (Visited 7,669 times, 1 visits today)
Tags: