Who Doesn't Love Homemade Sauerkraut?
Did I mention that I love fresh, homemade, fermented sauerkraut? It's tangy, crispy, and uber-flavorful. When I was a little girl, I remember my dad buying canned sauerkraut at the store and eating it. He always offered me some, and I ate it once in a while because it tasted like pickles, and I liked pickles. But I was not in love with canned sauerkraut.
Fast forward about 20 years, and I invested in my first German crock for making sauerkraut because I had heard it was really good for a body and I was doing everything I could to be healthy. Following the recipe that came with the crock, I was able to produce some of the best, most mouthwatering deliciousness I had ever tasted. So, I was hooked on home-fermented sauerkraut. Luckily my first attempt was in the winter because, unbeknownst to me at the time, turning out great sauerkraut all depends on the room temperature.
Perfect Sauerkraut Is All in the Temperature
I turned out multiple batches of extraordinary sauerkraut over the winter and spring, but by the time summer rolled around, the heat was hitting temps of 90–100°F outside. Even though our straw bale house maintained temperatures that were comfortable for us, and far below the extreme temperatures outside, it was still in the range of 80–83°F indoors. So when my sauerkraut failed to blurp like normal, I suspected something was not right. After 3 weeks had passed, I opened my crock. I was not a happy camper to find moldy, slimy, disgusting yuck. It was disappointing to say the least. So I did some research to find out what had happened. That is when I found out that the room temperatures for fermenting sauerkraut must be in the range of 65–72°F degrees, constantly. Now, I am not a pessimist, so I will not say that you cannot make sauerkraut in the summertime. But you will have to make sure you can maintain the ideal temperature to do it. We live in a Mediterranean climate, with cool winters and hot summers. We also live off grid. But everyone doesn't live in that kind of climate or situation, so if you live in a place that maintains nice cool temperatures year-round, you could probably ferment your sauerkraut all year long. And likewise, if you live in a hot, humid climate, but you keep your air conditioning nice and cool all year long, you probably wouldn't have any problems, either.
In our Mediterranean climate, we have a hard time growing cabbage in the summer. It just gets too hot, so cabbage availability is limited or nil if we home-grow it. The good news is that cabbage is always available in the stores. It usually takes about 6 heads of cabbage to make a crock full, so it is not too pricey to purchase the cabbage at the store. In the cooler climates where cabbage does grow well in summer, it should be possible to make sauerkraut all year long right from the cabbage you grow in your own garden.
I usually make up a tightly packed gallon of sauerkraut for each batch, and it keeps well in the fridge for 2+ months. I'm not sure how much longer it will last, because it never lasts that long at our house before it is all gobbled up.
How to Make the Perfect Home-Fermented Sauerkraut, With or Without a Crock
If you are thinking about trying to ferment your own sauerkraut, but you are a little hesitant about investing in a crock because of the price, there is a good homemade option. Try using a glass canning jar with a plastic screw-on lid. You can drill a hole in the lid and use a gasket to secure a fermenting airlock device like the ones used to ferment alcohol. The airlock can be purchased online, and they are very cheap. You can put together a homemade solution like this for under $5, or you can pick up a Perfect Pickler that is already put together. I use this method frequently, especially if I don't want to wait the 3–4 weeks it takes in the crock. This method takes about 4 days of fermenting time outside the fridge, and then it gets refrigerated for another week, and it continues to ferment in the fridge. The flavor is really good, but not quite the same as you get with true crock-fermented sauerkraut.
Another trick I learned while making sauerkraut is that when I am preparing the cabbage, I make sure to slice it thin, and then I add 1-1/2 teaspoons of pink Himalayan salt to each head of cabbage, after shredding it. The salt cannot have iodine in it, so regular table salt will not work. Iodine discourages the growth of the good bacteria. Plus, the Himalayan salt has lots of good minerals in it.
First, I slice up the cabbage. You can use a mandolin, a food processor, or just a knife and a cutting board. Just make sure it is not all chunky and somewhat uniform in size. Uniformity makes for good consistency in the finished product.
Now at this point, I used to just stuff the shredded cabbage into the crock, sprinkle salt over it, and then use a tamper to tamp it down—but the juices were never released adequately. After finishing the cabbage and placing the stones on top, I always ended up having to make up a brine water and pour it over the finished cabbage and stones to submerge them under the brine.
But now, since being enlightened by some seasoned sauerkraut makers, I put the shredded cabbage in a big bowl and sprinkle the salt over the cabbage. Then I begin to knead and massage the salt into the cabbage. It doesn't take long, maybe a few minutes, and you will notice the cabbage begin to wilt as the juices start to flow. At that point, I put the cabbage into the crock with all the juice that has come out. After repeating this with all the heads of cabbage (I only do one at a time), I put the stones on top of the cabbage in the crock and cover it with the lid for a few hours.
Lo and behold, the juice starts to cover the stones. Now, if needed, I still pour a little brine water in to make sure there is at least 1 inch of juice/brine over the stones before I put the lid on for the final time and pour water into the reservoir of the crock to seal it. The flavor of this non-watered-down version is so good because it ferments in almost pure juices. And the nutrient density is so much better than just using salted water.
Listen for the blurp sounds as it begins to ferment—this is a very good sign. I like to think of it as my sauerkraut singing.
The sauerkraut I make in the jar usually has enough juice without adding any brine because there are no stones to cover. But I shred, salt, and knead/massage the cabbage the same as I do when I am using the crock. I leave a tiny bit of head space and then put on the airlock, filling it to the proper line with water. Voila, it is ready to ferment in a nice cool place for 4 days. Remember to set it on a plate, as sometimes juice will overflow from the airlock as oxygen escapes from the jar. This is normal.
You can get creative with your sauerkraut by adding purple cabbage to give it a lovely pink color. You can also add spices such as dill seed, mustard seed, coriander, thyme, bay leaf, marjoram, garlic, onions, horseradish, and more. I enjoy making it a little differently each time, for variety. That way no one gets tired of eating it.
You May Also Enjoy: "5 Dehydrator Recipes for Home Grown Fruits and Vegetables"
Health Benefits of Home-Fermented Sauerkraut
As far as the health aspects of sauerkraut goes, it is one of the best sources of probiotics you can get. Alive and thriving, it will do your body good—not to mention the savings of not having to purchase questionable probiotics, which can be costly and not always viable.
"Sauerkraut is probably one of the healthiest foods," writes vicar Sebastian Kneipp. Captain James Cook introduced sauerkraut for the health of entire ship crews. Thanks to the high content of vitamin C, this fermented vegetable protected quite a number of sailors against scurvy, the "plague of the seas."
The latest scientific studies confirm the age-old experience of natural and popular medicine: fiber keeps a healthy digestion going and lowers the cholesterol levels. Lactic bacteria are important for the buildup and maintenance of a healthy intestinal flora. The anti-ulcer factor protects the digestive system against stomach and intestinal ulcers. So making sauerkraut will be something that I will continue to do for the rest of my life. You see, it is a win-win. It tastes divine, and it is good for me, too!
What Do You Think? 
What are your best tips and tricks for making delicious homemade sauerkraut? Let me know in the comments below!
________________________
This is an updated version of an article that was originally published on June 24, 2015. The author may not currently be available to respond to comments, however we encourage our Community members to chime in to share their experiences and answer questions!
The Grow Network is a participant in the Amazon Services LLC Associates Program, an affiliate program designed to provide a means for our team to earn fees for recommending our favorite products! We may earn a small commission, at no additional cost to you, should you purchase an item after clicking one of our links. Thanks for supporting TGN!
(Visited 10,533 times, 1 visits today)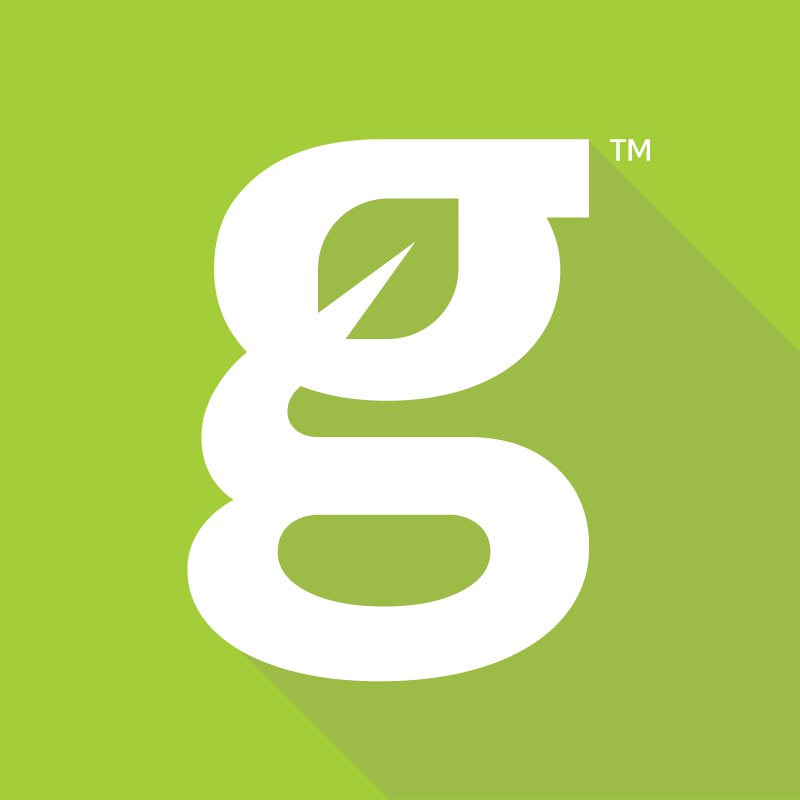 The Grow Network is a global network of people who produce their own food and medicine. We're the coolest bunch of backyard researchers on Earth! We're constantly sharing, discovering, and working together to test new paths for sustainable living—while reconnecting with the "old ways" that are slipping away in our modern world. We value soil, water, sunlight, simplicity, sustainability, usefulness, and freedom. We strive to produce, prepare, and preserve our own food and medicine, and we hope you do, too!

Tags: