Inside Edition – New This Month – October 2017
October 2017 Issue
In this month's issue: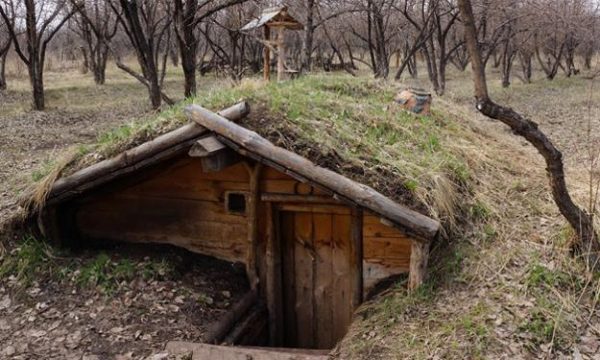 1) ARTICLE OF THE MONTH: Root Cellars 101

You've worked hard to grow and harvest your fruits and veggies — now it's time to look at ways to keep them fresh all winter long!
Enter the root cellar. It's been a favorite underground storage technique for hundreds of years, with roots (uh hum) that extend back millennia.
In this month's featured article, you'll learn:
The 4 Essential Elements of Underground Storage (All the Best Root Cellars Have Them! 😉 )
How to Master the Challenges of Ethylene
14 Tips for Root Cellaring Success
The BEST Way to Recycle Your Old Fridge or Freezer
5 Awesome Root Cellars You Can DIY
Ready to learn how you can join the ancients in harnessing the underground cooling power of the Earth?
Click Here to Read the Article.
2) PODCAST: Container Gardening With Melinda Myers

Mark your calendar! Join us on Thursday, October 26, at 8:00 p.m. CST for a Sponsors-only podcast with nationally known gardening expert Melinda Myers.
As we're entering colder months, it's the perfect time to explore the ins and outs of growing a winter garden indoors. From soil types to picking your plants, Melinda will give you the know-how you need to achieve container gardening success.
(Oh, and don't forget to submit your questions about container gardening ahead of time!)
Learn How To Attend This FREE Podcast By Clicking Here.
3) FEATURED VIDEO: Growing Vegetables in Small Spaces

You don't have to live on acreage to grow enough veggies to feed your family. In fact, if you're like John Kohler, you can harvest abundance in an urban backyard.
In this video, the host of the Internet's most-watched gardening show teaches you how to grow the MOST food possible in a very small space.
4) SOUND BITES: Canning, featuring Kendra Lynn

Did you miss last month's podcast with Kendra Lynn on canning—or do you just want a refresher?
The October Sound Bites offers a summary of THE HIGHLIGHTS + BEST TAKEAWAYS from Kendra and Marjory's conversation. 
(Or click here if you'd prefer to listen to the podcast or read the transcript instead.)
5) DID YOU SEE THIS…?  Top 25 Herbs to Consider for Post-Disaster and Remote Environments
Whether you're interested in building a garden pharmacy or in healing your family post-disaster, "Top 25 Herbs to Consider for Post-Disaster and Remote Environments" is a must-have.
In it, Sam Coffman, known as The Herbal Medic, lists the herbs you need to treat a number of common ailments, from headaches and infections to chicken pox and the flu.
In addition to outlining the herbs' preparation and use, Sam provides the contraindications for each.
Download the Cheat Sheet Here.
One day, it might literally save your life!
6) MONTHLY OFFER:
Your Teeth Are Alive And Can Heal Themselves!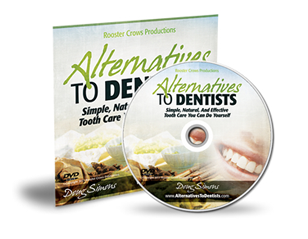 Everything you need to control your dental health is included:
Dental hygiene without brushes, paste, or floss!

Healing cavities with herbs!
Treating abscesses, naturally!
Tricks for healing cracked and chipped teeth.
Your body's NATURAL system for healing your own teeth!
Nourishing your teeth from the inside out.
Identifying and correcting low-quality teeth.
Reversing cavities—so they heal themselves.
Reduce tooth sensitivity—naturally!
As you're preserving your harvest and preparing your homestead for winter, I'd love to know …
… What homesteading, gardening, or home medicine topics would you like to see in upcoming Inside Editions or on the TGN blog? Are there any you'd like to write about?
Shoot an e-mail to Lab@TheGrowNetwork.com and let me know!
Can't wait to hear from you,

Marjory Wildcraft
Founder, The Grow Network
"Home Grown Food On Every Table"

Save
Save
Save
Save
Save
Save
Save
Save
Save
Save
Save
Save
Save
Save
Save
Save
Save
Save
Save
Save
Save
Save
Save
Save
Save
Save
Save
Save
(Visited 204 times, 1 visits today)