Marjory is a Hose Destroyer
Marjory got a sweet new riding lawn mower, and she's really excited about it. But, as with most things in life, there are some complications…
For Marjory's new mower, the big complication is that she's running over a bunch of stuff in the yard. Hoses, extension cords, and even a hydraulic pump have been casualties of Marjory's new toy.
Read more: 9 Simple Ways Anyone Can Conserve Water
The hoses are especially problematic. As you know, Marjory keeps several gardens, a big orchard, and lots of animals on her homestead. So, there are hoses everywhere running this way and that. To complicate things further, Marjory practices high-mowing, so it can be really hard to see the hoses underneath the tall grass. And when a hose gets broken, it's a major pain.
Here's the latest episode of Homesteading Basics:
The Hose Repair Challenge
If you're a DIY master, then Marjory's loss (of hoses) can be your gain. She is offering up $500 in prizes for the best DIY hose repair solution. Note: Store bought hose repair couplers and duct tape are disqualified (she's already tried both of those, with no success).
The prizes include a $250 gift card to Tractor Supply, a full year subscription to Mother Earth News magazine, a full year subscription to Grit magazine, and a full year of access to the Grow Network Honors Lab.
So, put on your thinking cap and see what you can come up with! You can send in your submission as a YouTube video, or a blog post with plenty of photographs. The deadline for submission is October 15th, 2016. And the winning entry takes all the prizes!
You can read the fine print, and submit your ideas, here: The Grow Network Hose Repair Contest (https://thegrownetwork.com/contest/)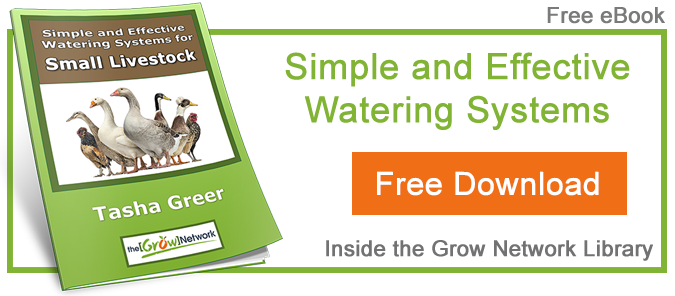 (Visited 89 times, 1 visits today)

Tags: