As the holiday season approaches, we thought it would be fun to share some of our TGN Community members' favorite items related to gardening, homesteading, and herbal medicine.
As you know, all of us here at The Grow Network share our Community's values and produce at least some of our food and medicine—more and more as we experiment, learn, and "grow" in gardening and homesteading wisdom! And since it's not always easy to know what to buy for those special people in your life, we thought we'd share our own list of favorites in hopes of making your holiday shopping a little simpler!
Gifts Under $25
'FIVE ACRES AND INDEPENDENCE: A HANDBOOK FOR SMALL FARM MANAGEMENT'


Judson Says: This is the book that got me started in small-scale farming!
Buy on Amazon (Price at Publication: $11.75)
'STOCKING UP: THE THIRD EDITION OF AMERICA'S CLASSIC PRESERVING GUIDE'

Torey Says: This book has gone through several revisions. The third edition is the one I have. It covers pretty much everything related to preserving and storing food—harvesting and processing, freezing, dehydrating, canning, root cellaring, cheese making, curing and smoking, milling, pickling and fermenting, jamming and jelling, and lots more. Good recipes, too.
Buy on Amazon (Price at Publication: $22.32)
HOMEGROWN HERBALIST IMMUNITY SUPPORT FORMULA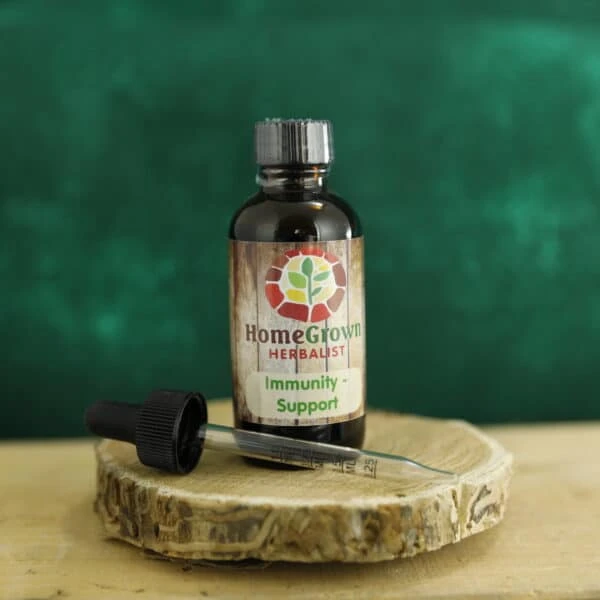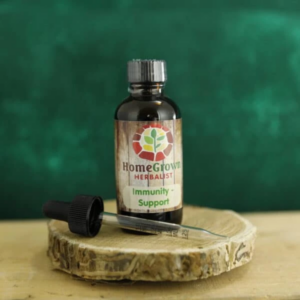 The HomeGrown Herbalist Immunity Support Formula is a combination of plants that support normal, healthy immune system function. The ingredients list includes Astragalus, Echinacea, Garlic, Olive Leaf, Pau d' Arco, Red Clover, Rose Hips, and Siberian Ginseng.
Buy in the TGN Store (Price at Publication: $20)
'SKILLS FOR SIMPLE LIVING'

Torey Says: As the title suggests, this book covers old-fashioned homesteading skills like how to make a birch bark basket; build a solar water heater; extract lye for soap making; build a slug fence and deter other pests and critters; card wool; build a gourd mandolin; corn beef; and build a clay oven.
Buy on Amazon (Price at Publication: $20.97)
FAVOFIT 12KN WIREGATE CARABINERS (ORANGE)

Merin Says: I'm currently using locking carabiners to secure the hasps on my chicken coop's nest boxes, but they take extra time to open and I'm concerned they'll freeze up when they get wet in winter. I've been looking for a quicker, better solution, and I think these are it. Raccoons have a hard time with these; they don't lock, which means less trouble opening them when everything is frozen; and they're brightly colored so I don't lose them when one inevitably falls into my heavily mulched garden (which is right next to the chicken coop). In addition to the two orange carabiners, you get two black ones in this pack, which is fine by me. (Because when is it NOT awesome to have a couple of extra, super-strong carabiners handy?)
Buy on Amazon (Price at Publication: $11.99)
ANY GARDENING T-SHIRT!

Ruth Says: Gardening is a huge part of my life, and I find that wearing T-shirts about it is a great way to meet other people who share that passion. Plus, as much hard work as we do on our property, I seem to go through T-shirts faster than people with less … interesting … lives. I constantly seem to be tearing holes in my shirts or getting paint or grease on them. I can always use another T!
Buy on Amazon (Price at Publication: $16.99)
EARLYGROW MEDIUM-DOMED PROPAGATOR WITH SIDE EXTENDER

Ruth Says: I already own EarlyGrow's Large-Domed Propagator
, and I use it to start all of my seeds indoors. I need a second propagator because my garden is just too big! I use the high-dome version for taller plants like tomatoes and peppers, and I'll use this medium-dome propagator for lettuce and herbs. I like that EarlyGrow's propagators have little vents on the top that allow oxygen in and help prevent molding of the soil. And they're reusable!
Buy on Amazon (Price at Publication: $25.81)
TOPLIFE STAINLESS STEEL EGG SKELTER (FOR THREE DOZEN EGGS)
Merin Says: I generally don't wash my chickens' eggs, so I keep them in cartons on the kitchen counter. When I use eggs, I pull from the front of the top carton and move all the other eggs forward one by one so that I can remember which are freshest and use those first. Honestly, it's a pain. Enter the egg skelter. I debated between this one and a version that holds two dozen eggs, but I get enough eggs every day (and my family of five eats enough eggs every week!) to justify the larger version.
Buy on Amazon (Price at Publication: $24.59)
CAMPFIRE PROS EGG-COLLECTING APRON
Merin Says: These people are geniuses. How many times have I gone out to the coop, grabbed some eggs, thought about another thing I should really get done while I'm out there, and had to make a special trip to the house to store the eggs before I can work on something else? This thing would totally solve that problem. It's denim, so it would work for men and women. And if you're sending your young kids or grandkids out to collect eggs, smaller versions of egg-collecting aprons (like this adorable one for $25)
are available to help them get the eggs back to the house in one piece.
Buy on Amazon (Price at Publication: $17.99)
DRAMM HEAVY-DUTY BRASS SHUT-OFF VALVE
Marjory Says: A bit pricey at just over $20 each, but irrigation and hoses are a big part of my life. I have destroyed all of the plastic stuff in short order. These are super-long-lasting, well-built valves that I can depend on to work properly. The big handle has lots of leverage to open and close for when my hands are wet or covered with soil. You can send me a half dozen for Christmas. 😉
Buy on Amazon (Price at Publication: $22.49)
Gifts Under $50
HORI-HORI GARDEN KNIFE
Anthony Says: The Hori-Hori is my all-time favorite gardening tool. Pretty much anything you need to do in the garden, this Japanese soil knife will help make easier.
Buy on Amazon (Price at Publication: $25.95)
KATE AND LAUREL DESKTOP SOLID WOOD APOTHECARY CABINET
Jimerson Says: I'd love a good case for storing and drying herbs that also looks nice!
Buy on Amazon (Price at Publication: $39.99)
GILMOUR PRO COMMERCIAL HOSE
Jimerson Says: I've found that, around the homestead, cheap hoses don't last. All the dragging around and such . . . it's industrial strength or nothing!
Buy on Amazon (Price at Publication: $45.99)
13-PIECE GARDENING HAND TOOL SET WITH CASE
Ruth Says: Every year, I try to invest in sturdy, reusable tools for the garden. I've had my eye on this hand tool set for a while now. I love that the handles are bright yellow, which makes the tools hard to lose when you set them down for a second in the garden. And how neat is it that they come in their own case to help keep them organized?
Buy on Amazon (Price at Publication: $33.99)
FARM INNOVATORS SUBMERSIBLE WATER TANK HEATER/UTILITY DE-ICER
Jimerson Says: Winter is coming, and I can't have enough warm (or at least not frozen) water for the chickens and bunnies!
Buy on Amazon (Price at Publication: $48.40)
GARDEN ROCKER ORIGINAL COMFORT SEAT
Ruth Says: I already have a very well-loved one of these, and it's time for another one! This is a fantastic garden seat. I like that I don't have to kneel in the garden. I'm able to sit on the stool and keep my back straight when planting seeds or transplanting seedlings. It's also quite nice that it rocks, as I'm able to easily reach to the side or behind me to grab whatever I need. And it's an ab workout! 🙂
Buy on Amazon (Price at Publication: $44.39)
Gifts Under $100
ZAM-POP! 2-BOX SET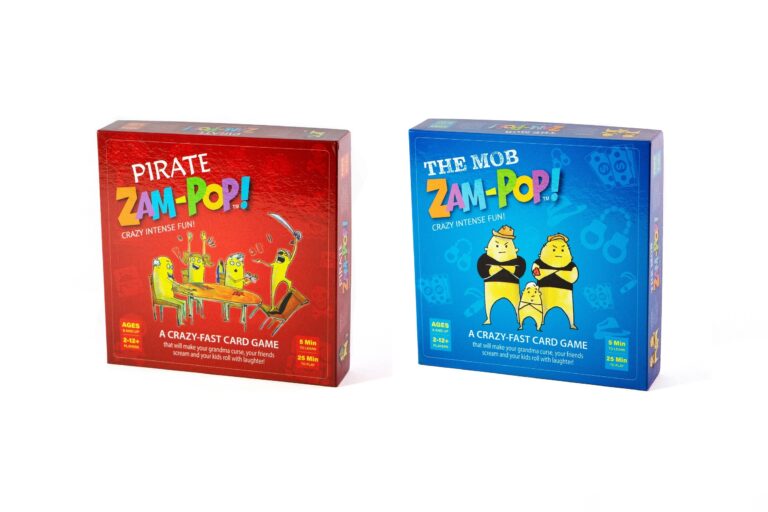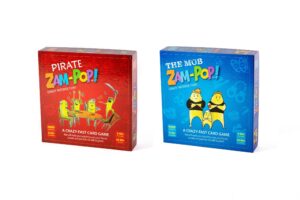 ZAM-POP! is a new fast-paced card game created by a family for families! Decades of friendly competition, ongoing grudges, and debates about rules and whether or not Grandpa cheats, are now in a box that will help you create lots of laughs and lasting memories.
Buy Online (Price at Publication: $50 for Both Box Sets)
CARHARTT WOMEN'S FLANNEL-LINED JEANS
Marjory Says: In keeping with the saying that "cotton kills" (or basically that cotton is a terrible cold-weather clothing), I am almost never warm in jeans. But flannel-lined jeans … now that is something else. Stretch jeans are a sign that civilization really does have some merit. And you can't go wrong with Carhartt's toughness.
Buy on Amazon (Price at Publication: $59.99)
CBD OIL ISOLATE WITH TERPENES (1,500mg)

Raquel Says: For the past 4 years, I've been trying other CBD oils and have not been satisfied with the results. Just when I was about to give up and write off CBD oils, I gave this a try. It worked marvelously! I am finally able to sleep without the foot neuropathy keeping me awake. It also helps me with my knee pain. I used to wake up during the night whenever I would stir in my sleep, setting off sharp knee pain. I'm glad I decided to try one more CBD product and am thankful that I chose this one.
Buy in the TGN Store (Price at Publication: $85)
WEATHERBEETA 1200D DELUXE DOG PARKA
Merin Says: We live at altitude, and we have short-haired dogs who need a little help staying warm outside when it's super cold. These coats are warm, waterproof, and reflective. Plus, they're super tough, which is a huge plus for durability if you hike with your dogs. WeatherBeeta has a reputation for quality, so these coats should last a while.
Buy on Amazon (Price at Publication: $52.95)
VERMIHUT 5-TRAY WORM COMPOST BIN
Jimerson Says: I tried a homemade, DIY worm farm and, well, it turned out to be a mess. This worm farm is well-reviewed; small and odorless enough to be kept indoors; and it has a cool spigot feature on the bottom tray so you can easily drain off the "worm tea."
Buy on Amazon (Price at Publication: $99.50)
INSTANT POT 8-QUART, 7-IN-1 PROGRAMMABLE PRESSURE COOKER
Ruth Says: Okay, full disclosure here: I already have one of these. But I love it so much, I want another one! One of the many things I make in my Instant Pot is yogurt, and it's an hours-long process. It would be so nice to be able to pull out a second Instant Pot so I could keep pressure cooking while the yogurt ferments!
Buy on Amazon (Price at Publication: $99.00)
FENIX HP25R 1000 LUMEN USB RECHARGEABLE HEADLAMP
Merin Says: This thing is a beast. I bought one for my husband a few Christmases ago, and everyone is totally amazed by how bright it is. We live in the country, so there are no street lights and it's really dark here at night. If we need to go grab firewood, or I need to check on the chickens after dark, we can just put this thing on, see enormously well, and still have our hands free. All that to say, I'd like one of my own!
Buy on Amazon (Price at Publication: $84.95)
Gifts Over $100
GORILLA CARTS HEAVY-DUTY POLY YARD DUMP CART
Merin Says: This is one of my favorite gardening and homesteading tools. We use it ALL the time to haul everything from wood, hay, feed, mulch, dirt, tools, and even the occasional kid. It is incredibly useful, and the dump feature is awesome.
Buy on Amazon (Price at Publication: $189.00)
PROPUR TRAVELER COUNTERTOP GRAVITY WATER FILTER SYSTEM
Ruth Says: The water where we live isn't great, and whole house filtration can get expensive fast. This seems like a great, affordable way to have lots of purified water on hand—without having to constantly refill my water-filter pitcher.
Buy on Amazon (Price at Publication: $189.00)
ALL AMERICAN 21-1/2 QUART PRESSURE CANNER

Marjory Says: This pressure canner is solid enough for a lifetime. And since it doesn't use a gasket, I'm expecting to pass mine down to the kids and grandkids.
Buy on Amazon (Price at Publication: $319.95)
GOODLAND BEE SUPPLY COMPLETE BEEKEEPER'S TOOLKIT
Jimerson Says: Pardon the pun, but Goodland Bee Supply's Complete Beekeeper's Toolkit is pretty much the bee's knees. It's got every high-quality item a beginning beekeeper needs to get started, including two complete honey supers, a highly rated extractor, and a well-stocked tool kit. I mostly want one to give bees a good home . . .  but also for that delicious honey!
Buy on Amazon (Price at Publication: $295.37)
(Please note that the listed prices were valid at the time of publication, but … you know how that goes!)
_________________
The Grow Network is a participant in the Amazon Services LLC Associates Program, an affiliate program designed to provide a means for our team to earn fees for recommending our favorite products! We may earn a small commission, at no additional cost to you, should you purchase an item after clicking one of our links. Thanks for supporting TGN!
(Visited 737 times, 1 visits today)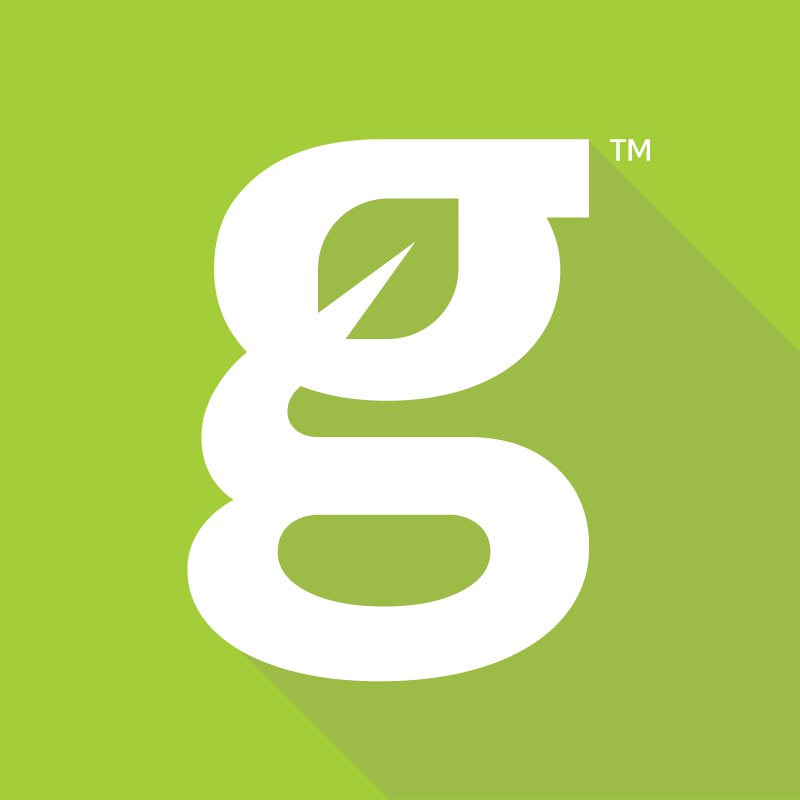 The Grow Network is a global network of people who produce their own food and medicine. We're the coolest bunch of backyard researchers on Earth! We're constantly sharing, discovering, and working together to test new paths for sustainable living—while reconnecting with the "old ways" that are slipping away in our modern world. We value soil, water, sunlight, simplicity, sustainability, usefulness, and freedom. We strive to produce, prepare, and preserve our own food and medicine, and we hope you do, too!

Tags: