Special Group Buy For Grow Network Community Members
(Limited-Time Offer)
Now Featuring Our Full-Spectrum CBD Oil and CBD Oil + Terpenes (Specially Formulated for Pain and Inflammation)
Enjoy a 35% members' discount off the retail price of our high-quality CBD oils!
Guaranteed
Your satisfaction is our top priority, which is why your order is backed by a 60 day money-back guarantee.

Organic Standards
Our CBD oil is grown to organic standards, in Colorado, and is tested to be free of contaminants.
Quality Tested
All products are quality tested by an independent third party lab, ensuring you get best product possible.
Satisfaction
Join thousands of happy customers, and experience the genuine quality of Grow Network CBD products yourself.
Full-Spectrum Or Isolate? Why Does It Matter?
Humans have been using whole-plant medicines since the dawn of time – and hemp is a botanical medicine that's particularly rich with therapeutic history.
CBD, also known as Cannabidiol, is an abundant compound found within hemp which provides much of the significant medicinal benefits that the plant is widely known for.
Ok, we all knew that . . .
But, did you know that CBD is only one of 100+ cannabinoids, terpenoids, fatty acids, and flavonoids found within hemp?
As intended by Nature, many beneficial plants contain a diverse spectrum of active molecules that work together in concert to enhance their therapeutic properties. Hemp is no exception.
While searching for high-quality CBD, I'm sure you've seen the terms "Isolate" and "Full-Spectrum" being used a lot. It may even seem like those terms are used interchangeably. You may be unsure what the difference truly is . . . or why it even matters.
Both types have pros and cons to consider when searching for what works best for you.
A Quick Overview
So you can make an informed decision, and know exactly what you're consuming, let me go over some of the important differences.

Full-Spectrum Hemp Extract

Full-Spectrum refers to a "whole-plant" extract that boasts a full cannabinoid profile, as it preserves all of the cannabinoids, terpenes, and flavonoids that occur naturally in hemp (while remaining below .2% THC).
All of these constituents are believed to be beneficial to the body and have been shown to work in sync for the betterment of the whole. Referred to as the "Entourage Effect", Full-Spectrum extracts tend to greatly enhance the overall effectiveness of CBD, especially when used for emotional well-being and full-body support.
Our Full-Spectrum Hemp Extract drops come in a 30 mL bottle and contain 1,500 mg of Full Spectrum Hemp Extracts. One bottle is a month's supply for typical use.

All of our high-quality CBD products start the same way - US grown hemp is sustainably CO2 extracted and cold pressed to fully bring out the oils, CBD, terpenes, and cannabinoids. The extraction process ends here for Full-Spectrum extracts. But for Isolates, the purification continues until all other cannabinoids and compounds have been separated out. Leaving only pure CBD.
Into this purest form of CBD, we blend in pure hemp seed oil, and add specific levels of the terpene, Myrcene. Myrcene is added because of it's strong indications of powerful synergistic effects with CBD, and has been shown to allow CBD to more easily cross the blood-brain barrier. This increases the overall potency and provides a gentle "Entourage Effect", all without any THC.
For this reason, our CBD isolate is most popular among people who want to avoid any trace of THC. Due to its purity and select ingredients, it's the best option for those who are sensitive to cannabinoids or need to worry about passing drug screenings.
Our CBD + Terpenes drops come in a 30 mL bottle and contain 1,500 mg of CBD + terpenes. One bottle is a month's supply of high-strength CBD oil for typical use.

The non-psychoactive properties of CBD extracts makes them an appealing option for many who are looking for natural relief from a wide range of conditions.
Modern scientific and clinical research (much of it sponsored by the U.S. government) is quickly underscoring CBD's potential as a treatment for an expansive list of health concerns, including arthritis, diabetes, alcoholism, MS, chronic pain, schizophrenia, PTSD, depression, antibiotic-resistant infections, epilepsy, and many other neurological disorders.
While both CBD Isolates and Full-Spectrum share similar qualities, you now know the important differences to consider when selecting the best option for you.

But remember, no one type is "best" in all cases . . .

There will be multiple factors that determine how each type affects your specific body and mind . . .
You'll likely want to try both in your search to discover what works best for you.
Regardless of which type you choose (and just like all things you consume) . . .
One of the most important aspects is how it is made and processed along its journey from hemp growing in a field and into the bottle of extract delivered to your door.
The Science Behind Grow Network CBD Oil
Organic And Pure
The Grow Network has sourced only the highest quality CBD oil made with hemp grown to organic standards. The hemp is grown in Colorado, and is free of any synthetic or artificial ingredients.
Every batch we buy as a group is tested by a third-party lab to ensure that it meets the purity standards we demand.
All of our CBD products are third-party tested for potency and quality. Our stringent testing program ensures that you receive the very best quality and guaranteed contents within each bottle.
Mental Health
Cannabidiol promotes a healthy state of mind and general well-being.
General Health
Cannabidiol is an important delivery component for promoting health and wellness.
Restores Balance
Cannabidiol helps promote and restore balance to the endocannabinoid system.
What People Are Saying
Discover why men, women, and families use Grow Network CBD Oils and Extracts.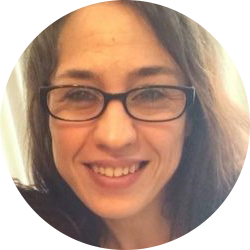 For the past 10 years I've been a practicing clinical herbalist, and a naturopath. The CBD oil drops that the Grow Network carries is highly effective in my practice and in my personal use. I've seen people that are even maxed out on their opiates prescriptions find better release with this CBD product that anything else. I am a mom of a 10 year old with severe ADHD. We decided that it was time to take an alternate route rather than continue him on medications (i.e. Schedule II controlled substance). It took some time to get him acclimated with the change, but once it was in his system, we noticed positive results. He felt good...not drowsy, not hyper, but calm (his words). I reached out to his teacher's...they hadn't realized I had taken him off his medication, which meant that it was working just as well as the Adderall was during the school day in keeping him on track. He is now only taking CBD oil and can focus well without the nasty affects of the pharmaceuticals.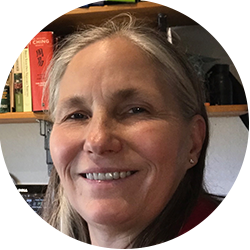 My sleep app data shows that my sleep quality has gone up 39% on average since taking the Grow Network's CBD drops with Terpenes. As the CEO of a rapidly growing startup my job is extremely stressful and these drops really help to soothe my nerves. The Grow Network CBD oil provides me with the perfect combination of relaxation and alertness, I call it the "happy pill" because the effects are uplifting and calming all at once. I have experienced relief from low back pain, menstrual cramps, sleep, and mild anxiety. I highly recommend this product.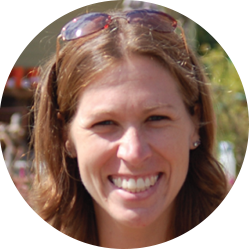 I have found that taking CBD oil from The Grow Network has significantly decreased my anxiety (I hope someday for it to all be gone). I have found myself being able to handle the chaos of my day-to-day life calmly and have even found myself trying things that I would normally never do (like an all-day boat ride on a lake where I can't see the shoreline . . . ha ha!).
The Grow Network's products are trusted by holistic health professionals and by health-conscious people everywhere. Our products have been made using the purest, highest quality ingredients and are backed by the wisdom and principles of time-honored herbal remedies.
These bottles, at this potency, normally retail for $210 . . .
And, if you are really lucky, you can get them for $130 in our Shop (when we have them in stock) . . .
But, as a part of this special Grow Network Group Buy, you'll pay only $72.25 per bottle!
Plus, you can automatically get them at this price every month with a monthly subscription!
Lock in your special pricing now to receive your CBD order automatically each month and never worry about missing the next Group Buy.

Grow Network CBD Oil
100% Organically Grown Hemp - Certified Pure
Please note: CBD Oil is available to US residents only. Due to various shipping restrictions, we are unable to ship CBD Oil internationally.
When you Subscribe to monthly delivery, we're able to pre-process your order and ship it fast!
Many of you have already experienced the amazing benefits of The Grow Network's high-potency CBD Oil, and this is the perfect way to make sure you always have it on hand. Subscribe for any quantity and your order will be the first to ship during each monthly Group Buy.
Plus, Free shipping is included for all orders!

As always, your purchase today is backed by our simple but honest 100% money-back guarantee. There are no special exclusions on this group buy. No weird sale price restrictions or catches to worry about.
I want you to be happy with your purchase.

So if you're anything short of completely satisfied, simply return the items within 60 days for a complete refund of monies paid minus shipping.
And we'll swiftly and kindly process your refund, without hassle.
Because that's how we like to be treated. So that's how we'll treat you, too!
Representations regarding the efficacy and safety of Grow Network CBD Oil have not been evaluated by the Food and Drug Administration. The FDA only evaluates foods and drugs, not supplements like these products. These products are not intended to diagnose, prevent, treat, or cure any disease. Click here and here to find evidence of a test, analysis, research, or study describing the benefits, performance, or efficacy of CBD oil based on the expertise of relevant professionals.
Always check with your physician before starting a new dietary supplement program.
The Cannabidiol (CBD) in Grow Network CBD Oil is a natural constituent of industrial hemp plants grown in the United States of America. Grow Network CBD Oil does not sell or distribute any products that are in violation of the United States Controlled Substances Act (US CSA).
© Copyright 2023 TGN Creative Holdings LLC
2028 E. Ben White Blvd. #240-4769 Austin, TX 78741
(877)-799-3878 | Happiness@TheGrowNetwork.com