Claim Your 24% Discount On Our Brand New 25mg Hemp Extract (with CBD) Softgels
By popular request, we're excited to announce our new easy-to-take, Full Spectrum Hemp Extract Softgels!

High-Strength, And CO2 Extracted For Purity
Full Spectrum: Containing All-Natural Cannabidiol (CBD) + Vitamin E, Omega-3 & Omega-6 Fatty Acids, Chlorophyll, Plant Sterols, And Terpenes
Guaranteed
Your satisfaction is our top priority, which is why your order is backed by a 60 day money-back guarantee.

Organic Standards
Our Full Spectrum Hemp Extract Softgels are made with organically grown European hemp, and CO2 extracted for purity.
Quality Tested
All products are quality assurance tested by an independent third party lab, and are a non-GMO and gluten free product.
Satisfaction
Join thousands of happy customers, and experience how our Full Spectrum Hemp Extract can help you..
What Is Full Spectrum Hemp Extract?
CBD, also known as Cannabidiol, is a cannabis compound that has significant medical benefits, but does not make you "high." The non-psychoactive property of CBD makes it an appealing option for patients looking for relief from inflammation, pain, anxiety, psychosis, seizures, spasms, and other conditions . . . without the lethargy.
Our full-spectrum CBD-rich whole plant cannabinoid softgels delivers you a raw hemp extract derived from our responsible CO2 supercritical extraction method and mixed with a fractionated coconut oil (C8 Capric Acid & C10 Caprylic Acid) to give you all that our European organically grown hemp has to offer.
Scientific and clinical research (much of it sponsored by the U.S. government) underscores CBD's potential as a treatment for a wide range of conditions, including arthritis, diabetes, alcoholism, MS, chronic pain, schizophrenia, PTSD, depression, antibiotic-resistant infections, epilepsy, and other neurological disorders. CBD has demonstrable neuroprotective and neurogenic effects, and its anti-cancer properties are currently being investigated at several academic research centers in the United States and elsewhere.
The Grow Network's new 25mg Hemp Extract Softgels formulation is produced by processing the whole plant and includes beneficial Terpenes, which are known to have a powerful synergistic effect with CBD. There is a strong indication that Terpenes can help CBD to more easily cross the blood-brain barrier, thus increasing the overall potency.
Each bottle contains 30 25mg+ softgels with a total of 750mg+ of CBD per bottle. One bottle is a month's supply of full spectrum hemp extract supplementation with typical use.
Mental Health
Cannabidiol promotes a healthy state of mind and general well-being.
General Health
Cannabidiol is an important delivery component for promoting health and wellness.
Restores Balance
Cannabidiol helps promote and restore balance to the endocannabinoid system.
What People Are Saying
Discover why men, women, and families trust and use Grow Network CBD products.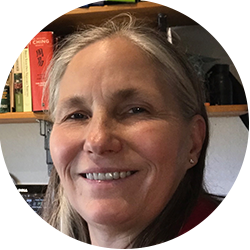 My sleep app data shows that my sleep quality has gone up 39% on average since taking the Grow Network's CBD drops with Terpenes. As the CEO of a rapidly growing startup my job is extremely stressful and these drops really help to soothe my nerves. I am a mom of a 10 year old with severe ADHD. We decided that it was time to take an alternate route rather than continue him on medications (i.e. Schedule II controlled substance). It took some time to get him acclimated with the change, but once it was in his system, we noticed positive results. He felt good...not drowsy, not hyper, but calm (his words). I reached out to his teacher's...they hadn't realized I had taken him off his medication, which meant that it was working just as well as the Adderall was during the school day in keeping him on track. He is now only taking CBD oil and can focus well without the nasty affects of the pharmaceuticals.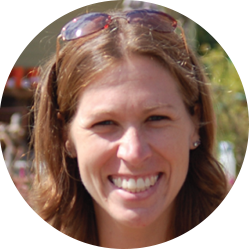 I have found that taking CBD oil from The Grow Network has significantly decreased my anxiety (I hope someday for it to all be gone). I have found myself being able to handle the chaos of my day-to-day life calmly and have even found myself trying things that I would normally never do (like an all-day boat ride on a lake where I can't see the shoreline . . . ha ha!).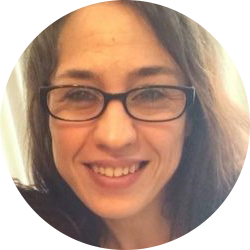 For the past 10 years I've been a practicing clinical herbalist, and a naturopath. The CBD oil drops that the Grow Network carries is highly effective in my practice and in my personal use. I've seen people that are even maxed out on their opiates prescriptions find better release with this CBD product that anything else. The Grow Network CBD oil provides me with the perfect combination of relaxation and alertness, I call it the "happy pill" because the effects are uplifting and calming all at once. I have experienced relief from low back pain, menstrual cramps, sleep, and mild anxiety. I highly recommend this product.
Organic And Pure
The Grow Network has sourced only the highest quality CBD oil made with hemp grown to organic standards. The hemp is grown in Europe, and is free of any synthetic or artificial ingredients. Every batch we buy as a group is tested by a third-party lab to ensure that it meets the purity standards we demand.
Third-Party Testing
All of our CBD products are third-party tested for potency and quality. Our stringent testing program ensures that you receive the very best possible hemp extracts and oil.
The Grow Network's products are trusted by holistic health professionals and by health-conscious people everywhere. Our products have been made using the purest, highest quality ingredients and are backed by the wisdom and principles of time-honored herbal remedies.
These strength softgels normally retail for $85 per bottle . . .
And, if you are really lucky, you can find some, at this level of quality and purity, for $70 to $80 in other shops. . .
But, as a part of this special Grow Network Open Group Buy, you'll pay only $65 per bottle!
Also Available By Monthly Subscription
When you Subscribe to monthly delivery, we're able to pre-process your order and ship it fast!
Many of you have already experienced the amazing benefits of The Grow Network's high-potency CBD Oil, and we've received a ton of requests for an easier to take, and full spectrum form of CBD.
Subscribe now and your order will be the first to ship during this special offer and you'll continue to receive your order each month even if the Softgels are not available to the whole community.
Plus, we include free shipping for all orders!
Please note: CBD products are available to US residents only. Due to various shipping restrictions, we are unable to ship CBD internationally.
Your bottles will be shipped to you as quickly as possible and with FREE shipping.
Due to the special formulation of our softgels, processing takes some time and we are currently only able to offer a limited supply each month. Once we've sold out of our monthly supply of 500, that's it!
Subscribe to monthly delivery, and your order will be immediately sent out each month before a group buy is opened to everyone. Once we reach 500 subscribers, we can't guarantee that we can fulfill any more, meaning these may no longer available if you don't already have a subscription . . .

Don't delay! Get your 24% discount on top of our already low price of Full Spectrum Hemp Extract Softgels. Plus, be first in line when you Subscribe!
Grow Network Full Spectrum Hemp Extract Softgels (with CBD)
100% Grown With Organic Methods - Lab Tested And Certified Pure
Please note: CBD Oil is available to US residents only. Due to various shipping restrictions, we are unable to ship CBD Oil internationally.
As always, your purchase today is backed by our simple but honest 100% money-back guarantee. There are no special exclusions on this group buy. No weird sale price restrictions or catches to worry about.
I want you to be happy with your purchase.

So if you're anything short of completely satisfied, simply return the items within 60 days for a complete refund of monies paid minus shipping.
And we'll swiftly and kindly process your refund, without hassle.
Because that's how we like to be treated. So that's how we'll treat you, too!
3% of profits from all Grow Network products are donated to the "Earth Recovery Foundation," a nonprofit organization that provides grants to backyard researchers working on issues critical to individual and family-scale sustainability.
Representations regarding the efficacy and safety of Grow Network CBD Oil have not been evaluated by the Food and Drug Administration. The FDA only evaluates foods and drugs, not supplements like these products. These products are not intended to diagnose, prevent, treat, or cure any disease. Click here and here to find evidence of a test, analysis, research, or study describing the benefits, performance, or efficacy of CBD oil based on the expertise of relevant professionals.
These statements have not been evaluated by the FDA and are not intended to diagnose, treat, or cure any disease. Always check with your physician before starting a new dietary supplement program.
The Cannabidiol (CBD) in Grow Network CBD Oil is a natural constituent of industrial hemp plants grown in the United States of America. Grow Network CBD Oil does not sell or distribute any products that are in violation of the United States Controlled Substances Act (US CSA).