I am more than a little envious that David the Good has created a whole new genre of writing: the garden thriller. We definitely need more stories like this! And if you only need one reason to read this book—the tale did make me feel proud to be a gardener.
The story focuses on an unlikely hero, Jack Broccoli, who is a single young man working at a soil-testing lab.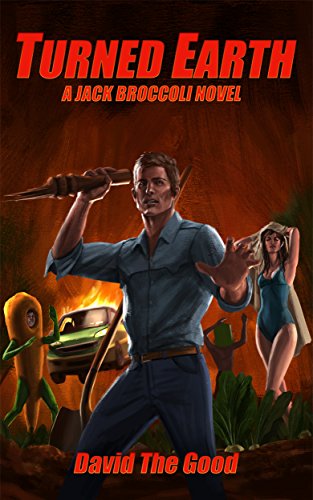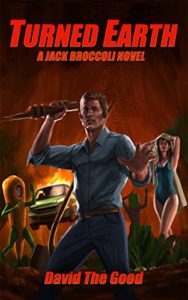 Click here to pick up a copy of "Turned Earth: A Jack Broccoli Novel" by David the Good
There has been a string of very bizarre deaths of prominent soil scientists and agriculture industry executives around the world. Jack unwittingly stumbles (and often fumbles) his way into a web of international intrigue when he and his boss are targeted by a radical farming cult.
Who keeps killing soil scientists? If you dare to ask, you may end up as the next corpse to disappear into the Earth as compost. Jack's entire life is turned upside down as he's forced into a terrifying world of international agro-industrial intrigue.
David, the author, did an excellent job of developing Jack's character in the book. I appreciated how much Jack's love of gardening came shining through, even with all the other things a young man is interested in (fighting, girls, etc.). Like many of us at The Grow Network, Jack is also a bit of a botany freak—and I really appreciated those small botanical tangents the book took us on.
At times, the story got a little too fantastical for my tastes. I mean, why not simply use a Glock 19 to do the killing instead of a soil-sampling tool? But hey, I get it, this is an agricultural-themed book. I also felt Jack abandoned his turnip patch a shade too easily . . . but I am quibbling here.
You may already be familiar with David the Good's humorous style, and there were more than a few places where I laughed out loud while reading the book. I know you will get plenty of chuckles simply from reading the names David chose for his characters.
Overall, it was a really fun story to read, and it made me feel proud to be a gardener.
I hear that David the Good is finishing up the sequel to this novel, and that there could possibly be a third in the series. I highly recommend picking up a copy of "Turned Earth," and I am really looking forward to reading Jack's next adventure.
To pick up a copy of "Turned Earth: A Jack Broccoli Novel," click here and enjoy!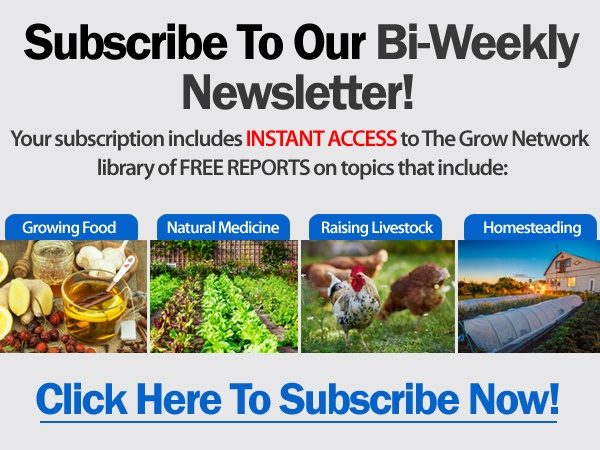 ____________________________________
The Grow Network is a participant in the Amazon Services LLC Associates Program, an affiliate program designed to provide a means for our team to earn fees for recommending our favorite products! We may earn a small commission, at no additional cost to you, should you purchase an item after clicking one of our links. Thanks for supporting TGN!
(Visited 539 times, 1 visits today)
Marjory Wildcraft is the founder of The Grow Network, which is a community of people focused on modern self-sufficient living. She has been featured by National Geographic as an expert in off-grid living, she hosted the Mother Earth News Online Homesteading Summit, and she is listed in Who's Who in America for having inspired hundreds of thousands of backyard gardens. Marjory was the focus of an article that won Reuter's Food Sustainability Media Award, and she recently authored The Grow System: The Essential Guide to Modern Self-Sufficient Living—From Growing Food to Making Medicine. 

Tags: