Antibiotic Misuse in the Headlines
By now, most people are aware of the growing problems of antibiotic misuse and antibiotic-resistant bacteria.  But many of us have trouble understanding just how big this problem is.
We covered a recent study that took a closer look at how prominent this issue is within industrial agriculture – and that's a big part of the problem.  But there is a whole other side to this antibiotic-resistance problem… and the other side is much closer to home.
Read more: Antibiotic Resistance on the Move
Antibiotic Misuse in Healthcare
Doctors prescribe antibiotics regularly and casually, telling us that the antibiotics are the best course of action.  Because we trust our doctors, we default to their guidance – and often their guidance is to take prescription antibiotics – for a huge spectrum of different illnesses.
We want to make the best choice for our health, or the health of our loved ones.  So if you're someone who is concerned about the misuse of antibiotics, it can be very difficult to know when they are truly necessary.
If you don't have a medical education and you haven't kept up to date with the vast body of research on the topic – you're stuck in a guessing game with some very high stakes.
Get caught up: Antimicrobial Resistance in the News
Judicious Use or Misuse?
Back in March of 2015, the White House issued their National Action Plan for Combating Antibiotic-Resistant Bacteria.  Part of the plan they proposed is to curtail the dependence of healthcare providers on antibiotics, by defining a set of standard practices for how antibiotics are used – when, what dosage, duration of treatment, etc.
The plan vaguely calls for "judicious use" of antibiotics. In order to start spelling out exactly what "judicious use" means, the medical community needed to first take a look at how antibiotics are used, or misused, today.  And that's where this new study comes in.
One Third of Antibiotic Prescriptions are Unnecessary
Earlier this month, the Journal of the American Medical Association released a study called, "Prevalence of Inappropriate Antibiotic Prescriptions Among US Ambulatory Care Visits, 2010-2011."  The study was carried out by doctors from the CDC, with help from hospitals around the country – and was partially funded by the Pew Charitable Trust.
The study's authors looked at a sample set of 184,032 office visits, and found that a prescription for antibiotics was written as a result of about 13% of those visits.  Many of these prescriptions were found to be unnecessary, and many were issued for viral conditions that do not respond to antibiotics at all.
The bottom line is that in America in 2010-2011, about one third of the outpatient antibiotic prescriptions written were inappropriate (according to CDC standards).  That means at least 1 out of every 3 antibiotic prescriptions should not have been written.  When you do the math, that adds up to about 47 million antibiotic prescriptions per year that should not be issued.
Infographic: Is Your Lunch Full of Antibiotics? A Fast Food Report Card
Antibiotic Misuse for Respiratory Diseases
Almost half (44%) of the antibiotic prescriptions in the sample were written for acute respiratory conditions. Of those, a full 33% were written for viral conditions like flu and bronchitis that don't respond to antibiotics at all.
The numbers in this study are a little hard to believe.  How could our doctors be misusing antibiotics to this extent?  But the JAMA issued an editorial piece along with the study, explaining that the actual situation is probably much worse.  The study didn't take into account prescriptions written by dentists, physician's assistants, or nurses; or those issued as a result of phone calls, visits to urgent care clinics, or retail pharmacies.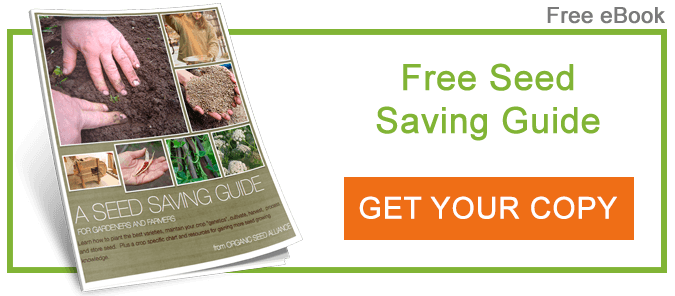 ---
Sources:
Prevalence of Inappropriate Antibiotic Prescriptions Among US Ambulatory Care Visits, 2010-2011. http://jama.jamanetwork.com/article.aspx?articleid=2518263

Addressing the Appropriateness of Outpatient Antibiotic Prescribing in the United States.  http://jama.jamanetwork.com/article.aspx?articleid=2518237

1 in 3 antibiotics prescribed in U.S. are unnecessary, major study finds.  https://www.washingtonpost.com/news/to-your-health/wp/2016/05/03/1-in-3-antibiotics-prescribed-in-u-s-are-unnecessary-major-study-finds/

National Action Plan for Combating Antibiotic-Resistant Bacteria. https://www.whitehouse.gov/sites/default/files/docs/national_action_plan_for_combating_antibotic-resistant_bacteria.pdf

(Visited 133 times, 1 visits today)

Tags: