This simple recipe for homemade fish emulsion is a great way to use scraps left after cleaning your catch, although you can use whole fish, too.
Fish emulsion is a good fertilizer for lots of garden vegetables—and other plants, too. It has an N-P-K ratio of about 5-2-2, and has micronutrients, too.
Store-bought fish emulsion is made from the by-products of fish used for another process, like for making fish oil or canned fish. Using fresh fish that still have all their parts intact should be even better than the commercial stuff.
How to Make Fish Emulsion Fertilizer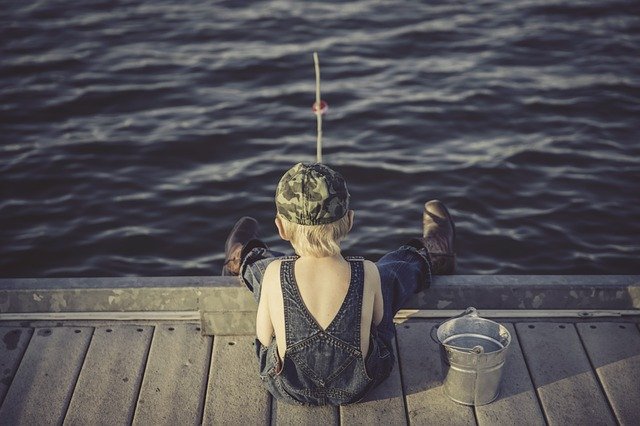 You can make homemade fish emulsion at home in a bucket—or in several buckets if you have a lot of fish. I've done this with scraps I had from cleaning fish I caught, but it should work fine with whole fish, too.
Fill the bucket about 2/3 of the way full by layering fish scraps and brown organic matter (like leaf litter) in equal parts. If you'd like, add molasses and seaweed to get more nutrients in the emulsion.
Fill the bucket with water to cover all the material; cover it with a lid; and keep it out of the sun.
Stir the mixture every few days for several weeks, and then it should be ready to use.
Pour off the water and catch it in another bucket—this is your fish emulsion. You can use the remaining fish scraps and leaf litter to brew another batch, or just put them in your compost pile or worm bin.
To use the fish emulsion, dilute it with water. Use about a cup of emulsion to a gallon of water. The dilution can be used to pour on garden soil or to spray on leaves.
What Do You Think?
What's your favorite way to use fish emulsion? Have you successfully made it using other methods? Let us know in the comments below!



_______________

This is an updated version of an article that was originally published on March 30, 2015. The author may not currently be available to respond to comments, however we encourage our Community members to chime in to share their experiences and answer questions!

The Grow Network is a participant in the Amazon Services LLC Associates Program, an affiliate program designed to provide a means for our team to earn fees for recommending our favorite products! We may earn a small commission, at no additional cost to you, should you purchase an item after clicking one of our links. Thanks for supporting TGN!

(Visited 35,958 times, 2 visits today)

Tags: