Did you start your business because you wanted more freedom?  Or maybe you've got a passion to offer the world a better way?  But creating and running a business requires a whole set of skills you may not have realized you needed.  And now, do you sometimes feel trapped by your business?
If you really want to build a purpose driven organization that will sustain you and carry your vision way beyond your own efforts I would like to introduce you to a business training program that I have been involved with.
Rick Sapio currently owns about 30 companies – wow – I am barely keeping up with the single company I am growing.  How does someone manage to run 30 companies at one time?
Actually, Rick has owned more than 75 companies.  Which means, he has done due diligence on over 7,500 companies.  Rick sees small business owners making the same mistakes over and over again.  And all of these mistakes can be avoided.  Rick's life's work and passion is to show you basic principles he uses that are simple and extremely effective.  These principles have been known by successful business people from ancient times – so this is not something new.  But what is great is Rick is here now, the material is packaged in easy to implement monthly modules, and the program is extremely cost effective.
A fascinating quirk of Rick's is his passion for interviewing self-made billionaires.  Yes, you read that correctly "self-made billionaires".  Rick has spent time with 22 of them now.  Everything from enjoying s simple lunch, to spending three weeks with Sir Richard Branson on his private island.  It will surprise you what Rick has learned from these adventures, and what he can teach you too.
Listen to the podcast below and click on the link to sign up for the "Business Finishing School".  This is the real deal.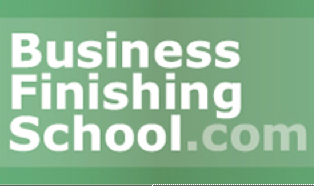 (Visited 540 times, 1 visits today)
Marjory Wildcraft is an Expedition Leader and Bioneer Blogger with The [Grow] Network, which is an online community that recognizes the wisdom of "homegrown food on every table." Marjory has been featured as an expert on sustainable living by National Geographic, she is a speaker at Mother Earth News fairs, and is a returning guest on Coast to Coast AM. She is an author of several books, but is best known for her "Grow Your Own Groceries" video series, which is used by more than 300,000 homesteaders, survivalists, universities, and missionary organizations around the world.